Coffee Maker and Grinder by Toastess
Are you planning to buy a coffee maker that has a built-in grinder?
If you do then Toastess DLFC378 coffee maker and grinder combo is the thing you want to consider.
This coffee maker has some advantages to offer like the other coffee machine. It can give you the flavorful and fresh coffee you want.
This machine is great for home use and it's also great to those who have a little budget.
The creator of Toastess DLFC378 coffee maker is the Toastess Incorporation. This company was established by two Canadian brothers in year 1945.
These two brothers speedily became pioneers in the field of Canadian housewares industry. Among their products are the very "first" stuffs ever created in Canada.
---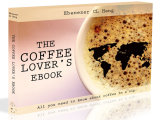 Love coffee? Here is some more "free stuff"! Learn more with this ebook (is free!)



---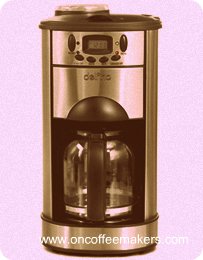 One of their very first products is the immersible electric fry pan. They launched this product in year 1965 in North America.
After the creation of this first fryer, there are many other "first" products that followed: first electric kettles that has concealed element, first non-stick coating inside the kettle to lessen scale build-up, first to design and create electric kettle that whistles, and first company to offer a two year warranty on products.
For over 50 years, Toastess was a developed driven company that produces basic selection of high quality electric housewares in Canada.
However, after beginning of new millennium the company was sold and the new Toastess comes out.
The Toastess DLFC378 coffee maker and grinder combo is one of the Toastess company products to be proud of. This is because it has features that make a coffee maker great.
The highlight of this coffee maker is its built-in grinder. This grinder grinds the coffee beans to their finest. With this, the coffee that this coffee machine brews is fresh and rich in flavor.
It has its 24 hour programmable timer which you can program. With this digital timer, you would be waking up early in the morning with the aroma of the coffee.
Your days will definitely going to be perfect as you drink that freshly brewed coffee as you wake up.
There are times that you might forget turning the coffee machine off before leaving the house.
Well, there is nothing to worry about because Toastess DLFC378 coffee maker and grinder combo has an automatic shut-off feature. The machine will automatically turn off if the machine is not in use for two hours.
You can also save a lot of money for not buying disposable paper filters because this coffee machine has a permanent metal coffee filter.
With this, you can avoid buying a bunch of paper filters time after time. You also help the government in maintaining the cleanliness of the environment in this very simple way.
Toastess DLFC378 coffee maker and grinder combo is very affordable because you can only buy it below $100. This coffee maker is very ideal and recommended to those who are tight in budget.
Maybe you just want to buy a simple auto coffee maker, or maybe you want to look at french press, check out our homepage for information on these and more...