When and what to do coffee machine service?



Not many people would see the necessity of doing coffee machine service.
Today's coffee machines are manufactured with high quality materials and precise engineering in order to make it last a long time.
Since a coffee machine is one of the most used small appliances, it is designed to withstand daily use and even some minor abuse by the coffee aficionados.
Yet, even the most expensive or most durable coffee maker such as a Delonghi coffee maker will eventually break down after a few years of service.
Since the coffee makers are quite expensive appliances, most people will want to maximize its usage and life span. This can be done by doing active and regular maintenance.
---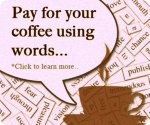 Seriously, I do not really care if you get some beans coffee or instant coffee, we simply give you the money to get your free coffee.

If you are still clueless, you would need to click on the link to learn more about it.



---

Almost all coffee machines come with a warranty when they are first bought. These warranties last from one to three years after the date of purchase.
However, it's usually after the first few years when the coffee maker shows its signs of wear. Hence, relying on the warranty is not enough.
Having a coffee machine service a couple of times a year is highly recommended to extend the life span of the coffee machine.
Most coffee manufacturing companies recommend that a coffee machine service be done once every 6 months on the average or about after every 1000 cups of coffee has been brewed by the coffee machine.
Most experts however advise to have the coffee machine serviced after a specific number of cups instead of depending on the duration of time.
This will not only extend the life span of the coffee machine but will also prevent any major breakdowns from occurring, especially when the coffee maker is most needed.
How unfortunate would it be for a catering business if its coffee machine broke down while in the middle of a catering event all because they were not able to service the coffee machine?
The coffee machine may be sent to any coffee servicing and repair company or to the original manufacturer for regular maintenance. During the coffee machine service, the coffee maker is given a "tune up" similar to when you send a car into the shop for its service.
The coffee machine servicing will include a full internal inspection of the unit and adjustment of general machine settings, cleaning the coffee grinder and brewing unit, descaling or decalcifying the boiler, group heads and feed pipes.
The water pipes are checked and seals are replaced if necessary. Overused or faulty parts are also replaced. Safety tests are also done such as the pressure safety valve test and the electrical safety test.
Finally, the owners will be advised of the overall condition of the coffee machine and if there are any parts to be mindful of or replaced and a suggested time for the next coffee machine service.
So, whatever your coffee maker, be it an expensive Delonghi coffee machine or a practical Melitta coffee maker, it is advisable to have it serviced as part of its maintenance to keep it in top form always and to prevent any major breakdowns from occurring during the most inconvenient times.