This is the smallest coffee machine reviews I have ever done!



I have been doing coffee machine reviews, before that was for my company (world largest food company), now for my site. I have seen countless of different machines and this is by far the smallest coffee machines I have ever seen!
When it comes to hidden away from view, we would probably be thinking about black and decker undercounter coffee maker, or when it comes to espresso, we would be thinking about the keurig b30, those are really "invisible" machine, one that would spoil the look and feel of your kitchen.
But, nothing beats the Handpresso Wild. It measures not longer than a long ruler (30 cm), and it's width is lesser than a normal coffee mug. You might not see this in many coffee machine reviews, as it is pretty new, only launched in 2007, but it is already creating waves in many market.**The link shows strange machine reviews that I have done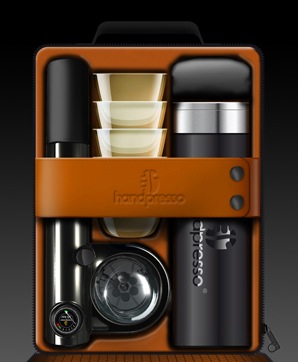 For something this small, it does a mean espresso at 16 bars pressure. Can you imagine that this small little thing is even more powerful that steam driven espresso machine.
With a good pressure thrust, you would be assure of a smooth espresso. However, another factor of good espresso is something this Handpresso Wild cannot provide, and that is the water temperature.
Your water supply is from an external source, so during the transfer there is bound to be some heat loss. I believe as you get use to using this appliance, that issue can be mitigated, but currently this would be the only drawback in the entire set-up.
---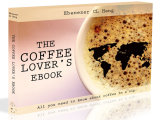 Love coffee? Here is some more "free stuff"! Learn more with this ebook (is free!)



---
There are two models available for purchase, one uses the e.s.e pods while the one Dome uses ground coffee. The latter is a very new product, so there is not much feedback about it.
The e.s.e. pods however is filled with raving reviews. There are plenty of feedback on the convenience and great tasting coffee from this device.
Personally, I think if you are using the e.s.e pods, nothing much can go wrong as the settings are all being done within the pods. And, this is the format that numerous single serve coffee maker is using to serve great coffee.
This smallest coffee machine reviews might not serve the best coffee (that of course is subjective), but it is definitely a good tasting coffee and you have to appreciate the mobility that it can bring you.
Imagine, no more cowboy coffee during a camping trip but a steaming hot espresso!