Some coffee machine hire companies you can consider



The issue of an office coffee machine hire is a complex one. The issue is less with whom one will conclude a coffee machine rental agreement as opposed to what is it you want to hire specifically.
A facetious answer would be "a coffee machine" or even an "espresso machine." This is not the point.
The point being made is that there are a range of coffee machine hire options that offer different concepts as far as the office coffee machine is concerned.
So before deciding which manufacturer you might want to consider, you have to decide what concept you will be wanting to look at. What are the options?
---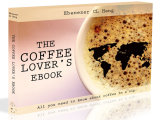 Love coffee? Here is some more "free stuff"! Learn more with this ebook (is free!)



---

In essence, the range can be reduced to three basic concepts; freeze dried ingredients, grind and brew and single serve cartridges. Each of the above coffee concepts has their own market leaders.
A very dominant brand on the field of office coffee machine hire has to be Nestle. They have a range of products which are specifically designed for the office environment.
The leader in this field must be the Lioness machine. Here Nestle have a concept coffee machine that is able to suit all the coffee needs of the office.
It is a relatively small compact machine and most certainly does not look like an office coffee machine. It is a coffee machine, a cappuccino machine and a whole lot more.
The Lioness can be loaded with supplies easily and conveniently. The coffee is of the freeze dried variety.
The Starbucks office coffee machine hire concept is based around their Starbucks Interactive Cup Brewer system. Essentially this is a bean to cup concept office coffee machine.
The hopper is loaded with whole roasted coffee beans and the operator receives the freshly brewed coffee a few moments later. Starbucks have made inroads into this particular office coffee machine hire concept and are well positioned to assert a greater presence in the market place.
The maintenance of such a bean to cup system is more complex and requires a greater degree of organisation as far a resupply and maintenance is concerned.
However, it is difficult to get fresher coffee that that from one of these machines.
The third concept that can e considered is the single serve coffee cartridge systems of which Keurig has to be a market leader.
The advantage of the coffee pod concept is the range of beverages that can be made by the same machine and the speed at which these machines are able to work.
Maintenance and resupply are less of an issue as far as this concept is concerned.
These are the issues that have to be reflected upon before a final decision as far the office coffee machine hiring is done.