An Ideal Coffee Machine for Restaurants



Looking for a great commercial espresso and coffee machine for restaurants and other food establishments?
You may have looked at some brands of coffee machines and espresso machines that pride themselves on their high quality espresso machines, such as DeLonghi Coffee Makers, but have you considered getting the Wega Pegasus ½ and 3 Group EPU?
The Wega Pegasus ½ and 3 Group EPU is a commercial espresso machine that is perfect and very ideal coffee machine for restaurants and other food establishments.
What makes it an ideal coffee machine for restaurants and other food establishments?
---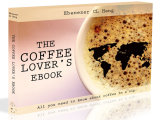 Love coffee? Here is some more "free stuff"! Learn more with this ebook (is free!)



---

First of all, this is a very reliable machine, and one of, if not the most reliable commercial machine in the market due to its high quality components, high rated elements, and durable stainless steel construction.
This is one heavy duty machine, that can brew very large quantities of espresso on an hourly basis, and it can continue to do so for a long, long time.
It features the famed Faema E61 Group Head, which many experts and coffee connoisseurs regard as the best in the industry.
The group head can deliver up to 4 programmable doses, allowing you to sate the varied palettes and tastes of your clientele. Furthermore, the group head has a manual override feature.
For preparing milk-based espresso drinks, such as cappuccinos, lattes, and the like, this ideal coffee machine for restaurants comes equipped with high powered steam wands.
Which are able to deliver ample amounts of steam to froth milk. The machine is also able dispense either hot water or steam, thanks to its hot water/steam function. The Wega Pegasus also features high capacity boilers that are made of copper. Copper is the best material to use in terms of heat conduction and transfer.
Therefore, always be assured that you always get the ideal amount of steam, and water is always heated to the ideal temperatures and won't lose any temperature while it is being forced from the boiler to the group head.
Furthermore, no matter where it may be installed, be it in high-altitude areas or low-altitude areas, the Wega Pegasus prides itself on being able to retain thermal stability, thanks to its efficient heat conduction and transfer components.
In other words, wherever it may be installed in the world, every espresso shot is delivered consistently, and steam is always delivered consistently, and consistency is an important variable in the restaurant and food industry.
Its other features include a large warming cup area and heated cup rail, fully automatic keypad, fully digital display, a built in rotary pump, and precision volumetric dosing.