Do You Need a Coffee House Business Plan?



Many coffee shop business owners do not understand the significance of having a good coffee house business plan.
Basically, business plans are documents that defines your company competitive advantage through a concoction of competitive strategies and good execution through the daily operations.
Having a powerful plan will inspire you to climb to greater heights in your business success. The benefits are numerous:
1. Having a well planned and well thought out coffee shop business plan will give you advantages over your competitors. Who might only be thinking about brewing a better coffee.
---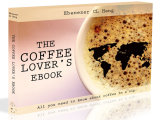 Love coffee? Here is some more "free stuff"! Learn more with this ebook (is free!)



---

2. It gives your investors and potential bankers increase confidence in you and your company. This would provide the required funding when cash flow is tight.
3. It lay out the plan to achieve your business and even personal goals,
A good plan will definitely cover three things, your goals and objectives, timeline and implementation.
• Goals and objectives
You need to consider this because this will serve as your guiding principle in your coffee business, in fact we think even coffee cart business should have one.
Set a goal and objectives which are attainable or achievable.
Yes, of course you can dream big for your business but you have to consider a thorough and detailed goals and objectives.
• Timeline
Timeline is also important in coffee house business plan. It is in here where it tells you when and how you are going to implement the goals and objectives that you have set.
When do you intend to fulfill your goals? What sorts of action you're going to take to ensure you meet the timeline? This is what the timeline talks about.
•
Implementation
This is the last thing to cover in your coffee house business plan. This part comprises detailed facets of the daily running of the coffee shop business.
Here are things like staff, training, branding, marketing, suppliers sourcing, operation and other minute details that you need to take care of to meet the timeline in fulfilling your objective.
Without goals, timeline and implementations in your coffee house business plan; you will not be able to attain success of your business.
Even if you have a coffee that tastes good but you don't have these three aspects your business would be useless. Always remember that if you fail to plan then you plan to fail. Yes, is cliche, but old wisdom stays true...