Smart Coffee Cup Lids Should Have a Permanent Version



This smart coffee cup lid is better as it "protects you even as you drinks coffee on the rush. That is the reason why I think a permanent version would be great.
Consuming hot beverages these days have become quite different from what it was before.
Today, there are things we all know as smart coffee cup lids, which is first commercialized by Smart Lid Systems for coffee franchises and small coffee shops.
Before, consuming a hot beverage, such as coffee can become a painful experience. How do you know that your coffee is hot? Burning your tongue and your lips while doing that first sip?
---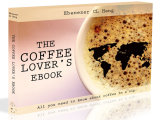 Love coffee? Here is some more "free stuff"! Learn more with this ebook (is free!)



---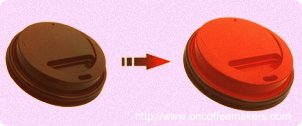 Thanks to the smart coffee cup lids, you don't have to do that first nervous sip to gauge how hot the coffee is.
These "smart" lids give visual indicators that we can read to tell how hot the coffee is.
These would change color from brown to red to tell when the coffee is hot and red to brown when the coffee is getting cold. Furthermore, a smart coffee cup lid also indicates if it is fitted securely onto a disposable cup.
These features are very convenient for coffee drinkers around the globe. These disposable lids fit disposable coffee cups, such as the paper coffee cups that you would use in popular coffee franchises, and their plastic foam counterparts.
The idea for smart coffee lids came from Nick Bayss, an inventor who has spent years developing this technology.
He spent much of his life growing up while in his parents' coffee shops, and has been running his own coffee shops for more than a decade and a half.
"There were two ways people got burned with hot coffee," says Nick. "The first is that they underestimated the temperature of the coffee. The second, and probably the greatest cause of serious scalding, was when the lid was not put on the takeaway cup correctly."
"There was no blinding flash and I'm sure there was no single point where the idea came to me, but it was rather that I recognized the need for some way of alerting people to the temperature, and more importantly, finding a way that clearly indicated that the lid was secure."
"In the end, the special coloring material that changes color based on the temperature solved both problems because the thicker rim of the coffee cup insulates the lid and creates a thick brown band. If the lid isn't correctly in place, the steam passes through the gap and it can be clearly seen by the color."
Sadly, smart coffee lids are only being developed for disposable coffee cups for coffee franchises and small coffee shops. Developing a reusable smart coffee cup lid for reusable cups, such as travel mugs, would be great as well.