Capsul-in opens out a world of possibility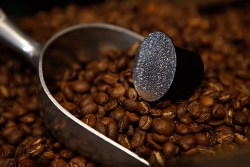 Capsul-in is good news for coffee drinkers especially if you owns a Nespresso coffee maker.
Nespresso for the longest time is a closed system.
Even after Senseo and Keurig opens out and has their own filter system, Nespresso only allows their own capsules for their machines.
Some changes took place in the last couple of years with ECC (the boss was the ex-ceo of Nespresso) coming out with compatible pods.
Around the same time, you also have Sara Lee and Nexpod coming out with compatible capsules. One that can be used on Nespresso.
They are all great solutions, adding variety to Nespresso owners. But, they are still restricted to a certain variety of coffee.
Now, you have capsul-in, and you can make any coffee you want.
---
See how it is easy to use


---
For some, it is to support a cause such as RainForest alliance or Fair trade coffee.
For others, it is to try as many types of coffee as they like.
But, for many, it is to be able to get the freshest roasted, ground coffee that they can get.
Capsul-in technology is in its simplicity. First look and it is just a plastic container with a sticker flap. But, when the cup containing your favorite coffee is sealed, you would get the freshest coffee ever! And that is technology!
In addition, one no longer need to pay the prices that Nespresso wants. You choose any coffee you want and regardless of the coffee, it is at least 50% cheaper than Nespresso.
So, what else is there to worry about? Oh, yes, the quality and those FDA stuff.
Not only are these capsules eco-friendly, they met the EU requirements for quality standard.
And that standard is pretty high, probably in line with the US FDA standard.
You already have a great machine (Nespresso) and you are used to drinking great coffee (Nespresso), but you know that is not enough, it might be variety, it might be a cause you want to support or it might be a change that you want.
That is a gap that capsul-in is filling, and that we believe betters the overall coffee drinking experience with your Nespresso coffee maker.
At the time of this article, these products are still not readily available in the market. But we are working with the manufacturer to make it available to interested parties.
Drop us a line below and we would see how we can help you own this great product.