Five Things to Note When Buying Espresso Machines



If you thinking of buying espresso machines that are of good and high quality, maybe this article can help.
Many machines like this are widely available and you can purchase them in any designated appliance store or in the Internet.
Espresso machines are expensive but when you calculate the amount of money you spend ordering at Starbucks every day, you will see purchasing the machine can help you save your money.
For example, you spend $3 every weekday ordering at your local coffee shop translates to $750 in one year. With that amount, you can buy a good machine that will last over the years to come.
Bottomline -espresso machines are not that expensive.
---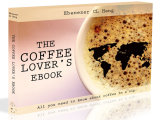 There are people that can only drink acid free coffee, yet they make a choice and still stick to their drinking habit. These are coffee lovers, die-hard coffee fans.

They together with other coffee lovers have joined coffeelogy and enjoyed learning more things about coffee from the coffee lovers book. Why not join them, download the book and start learning about coffee (is free).
---

Buying espresso machines has two main benefits to give you. First, you can get the coffee you want according to your convenience. Second, you can save your money from buying expensive cup of espresso coffee from different restaurants and coffee shops.
Espresso coffee maker has four board categories. The four types are as follows: automatic espresso machine, semi-automatic espresso machine, super automatic espresso machine and the steam espresso machine.
These machines come with different models with different features. So, it is very important to learn as much as possible about them before buying espresso machines.
In addition, there are also things that you have to take note when shopping for an espresso machine. Those points are the following:
Usage
Is it for home use or for commercial use? Home and commercial espresso machine have totally different usage.
For home use, you need compact, and for the commercial you need machine that can give your shop a high turnover.
Support
This is one of the most important to consider when buying. You have to think if the spare parts of the machine are easy to buy and if there are any servicing agents.
In addition, you have to take note the warranty period of the machine.
Pump pressure
Some people say 9 and others say 12, but generally speaking, the higher the pressure, the thicker your crema. we advise to go for a higher pressure ratings, you would not go wrong with it.
Maintenance
you should know how to maintain the machine in order for you to brew a good espresso coffee, i.e. it must be easy to maintain.
What is the point of having a
barista espresso machine
and you struggle to clean it every time you uses it?
In additon, spares and maintenance services must be easily available, this is an important aspect to prolong the lifespan of your machine.
Pricing
Of course, nothing is complete without discussing the price. You have to put into consideration if you can afford buying espresso machine.
Look for a machine that you are comfortable with and not something that is ultra cool but you have to scrimp and save to pay for it.
When buying espresso machines, these are some things you have to consider making sure that the one you buy can offer you many advantages and benefits.