La Pavoni burr coffee grinder review
For this burr coffee grinder review on la pavoni, I purposely avoid doing the usual range of la pavoni grinders. Which in dollars value range between $200-$500, that would be the La Pavoni PA-JL, PA-JV and JL Jolly Lusso electric burr grinder.
Nope, for tis burr coffee grinder review, I am approaching it differently. I would only be looking at 2 of La Pavoni coffee grinders.
I figure out that there are only 2 types of coffee lovers, the budget constraint and those obsess with quality. So, we would feature the lowest price tier and the super high end La Pavoni.
Anyone that come across La Pavoni, knows that this brand stands for quality and in a way, it means expensive. So, even when I mentioned lower price tier, you would probably expect the grinder to be approximately $100 or more. But, this burr grinder is only $45.00.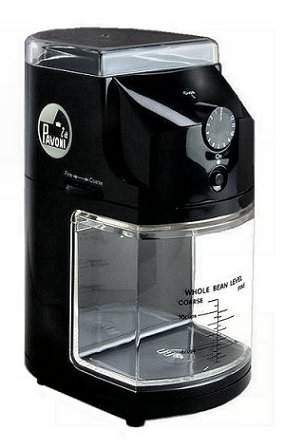 That would be the La Pavoni (PA-BURR) manual burr grinder. It markets itself as a semi-professional grinders. For this low pricing, it comes with a dial in to choose the amount of coffee require and allow you to choose between coarse and drip settings.
You would noticed that espresso fine setting is missing for this model. Another thing that is can be consider drawback is that beans have to be introduced into the grinding chamber a few at a time. So, in a way, you do not really have operation ease.
After looking at the lower price tier, let's turn our attention on the higher end model for our burr coffee grinder review. The La Pavoni ZIP Auto Grinder, it retails at close to $1000.00, the pricing is in fact even higher than some commercial coffee grinder pricing.
First look and you would noticed the superb "look and feel" of this coffee grinder. Well, build and structure in die-cast anodized aluminum, not only does this weight offers stability to the grinding, it makes the grinder looks good.
Sound and heat is negligible for this model with the motor fitted with a thermal shield that comes with a class F insulation. And for the burrs, it is tempered steel flat milled grinders.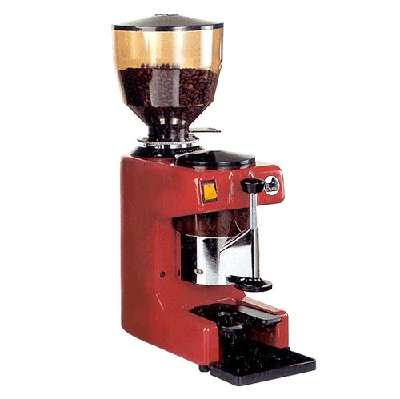 I could go on about its automatic stop function or its high output per hour at 13 lbs but I think you get the picture. If anyone would do any burr coffee grinder review, the only thing that they can fault La Pavoni ZIP auto grinder is only the price.
Otherwise, this coffee grinder is perfect, with everything a coffee lovers or even cupper would look for.
There you have it, 2 vastly different La Pavoni burr coffee grinder review to assist you in getting your choice grinder.


Now, you should look for coffee makers to brew the ground...