Why Braun tassimo should be in your house?
Sure, braun tassimo looks good and but that would not be the main reason that it should be in your house. For folks that have been following my article, you would noticed that I tend to go for the "look and feel" of coffee makers.
Of course, braun tassimo looks good, and that can definitely be a reason for you to get it and put it in your house, however, there is a greater reason, one of economic (if you like that coffee) for you to grab a tassimo and have it in your house.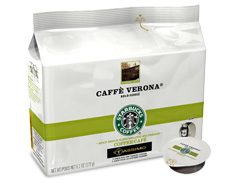 That is the brands that tassimo is having. I guess there are many coffee snobs that gives starbucks the thumbs down, but for the majority of us, mere mortals, we can accept starbucks coffee and in fact, personally, I find that the brew is not that bad even for the coffee of the day.
The cost for this brew would be $3.50, that is not cheap, but factoring the nice atmosphere and the environment, it is something that you have to throw out to get a few moments of relaxation.
---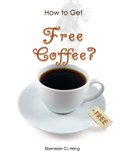 If you are here, you love to drink coffee. So, what would you say if you can get free coffee in the place where you spend most of the time? Or, would you be interested in getting free coffee and save enough to send you for a short holiday?

Tell me more about this free coffee...





---
Now, how about having starbucks at the comfort of your own home at a faction of that cost. First thing, your house is definitely more cozy that any starbucks -it is the "look and feel" that you want right?
Then, the quality of the drink of a starbucks t-disc from the braun tassimo is starbucks quality, many says it is better than what is being prepared by a starbucks barista. I am not surprised at this statement, because baristas are human beings, and there would be the good days and the bad days.
With the tassimo t-disc, every cups of starbucks brewed from it, are consistent with the quality that starbucks wants. This is due to the code on the t-disc which braun tassimo would read and then brew according to the code.
You get starbucks quality, comfort of your own house and maybe a drink at less than $1! With all the rising cost and stuff, don't you agreed that this is one of the best ways to save money?
Oh, I do not work for starbucks, it is just a good example, because everyone would have one point or another tasted a starbucks coffee. You can also have Seattle best, maxwell house, twinnings, gevalia and the list goes on.
A compact simple machine, the braun tassimo brews premium coffee, crema coffee, real milk cappuccino, latte, espresso, tea and even hot chocolate, everything brewed according to the highest standard to maintain the brand equity of the different beverages.
There you have it, one single reason why tassimo should be in your house, wouldn't you agreed?


Other coffee makers for you?