Why it's Important to Look at Braun Coffeemaker Parts



Knowing cost and availability of braun coffeemaker parts is a way to maintain the cost that you would invest for coffee.
Braun Coffee Makers is one of the leading brands of home coffee makers, which makes it a very appealing choice when one is choosing among various brands.
As with all coffeemakers, looking at their parts and features is very crucial before deciding to purchase since these greatly influence how the coffee maker will turn out, and how it will fit to your lifestyle.
Before you buy a Braun coffee maker, it would be wise to check out the available Braun coffeemaker parts and Braun replacement parts that are used by the particular models that you're planning to buy.
---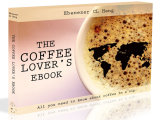 Love coffee? Here is some more "free stuff"! Learn more with this ebook (is free!)



---

For instance, one of the most innovative features of Braun is the Braun Permanent Gold Tone Filter, which not only eliminates the need for disposable paper filters, but also improves the taste of brewed coffee.
Unlike paper filters, which absorb the oils of the coffee grounds, a gold tone filter lets everything pass through; and thus the end result is richer and flavorful coffee.
However, not all Braun coffee makers can make use of the Braun Permanent Gold Tone Filter.
Some examples of Braun coffee makers that can take advantage of this feature are all of the Braun Impressions line and only one of the Braun Aromaster line of coffee makers.
Furthermore, Braun coffeemaker parts exist to be purchased separately to help maintain and prolong the lifespan of you current Braun coffee machine.
For instance, some Braun coffee makers make use of Brita filters. Which are charcoal filters used to remove impurities in the water, such as chlorine.
It not only improves the taste of the coffee, it also prevents mineral buildup in the machine, thus reducing the need to decalcify it. In other words, Brita filters help prolong the lifespan of the coffee maker even when the water used for brewing has a high mineral content. These filters are meant to be replaced every 2 months with regular use.
Another convenient feature found in some Braun coffee makers is the thermal carafe, which can keep coffee hot up to 4 hours after brewing without the need for an external heat source, such as a warming plate.
Coffee stays hot, and more importantly, stays fresh as well. Using a warming plate tends to give the coffee a burnt taste, especially when a glass carafe has been sitting on it for some time.
With a thermal carafe, coffee does not get scorched, since it keeps it warm by using insulation, preventing the temperature of the coffee from changing drastically over a period of time.
This is why it is important to check what features exist on current Braun coffee makers and to see if there are Braun coffeemaker parts available for purchase in your area.
This help to maintain and prolong the lifespan of the Braun coffee machine you're planning to own or the current Braun coffee machine that you're using.
If you're using a coffeemaker from a different brand, such as a Sunbeam coffeemaker or a Cuisinart coffeemaker, it is also wise to do the same to help maintain your current coffee machine.
Need more information to compare coffee makers?Or do you need some information about coffee machines, click this link to go to our home page (where there are plenty more information on coffee brewing devices