Braun Aromaster Kf400, Simply Good Coffee Maker



A masterpiece of Braun Company is the Braun Aromaster Kf400. This coffee maker can brew a great and hot coffee up to 10 cups.
This amount is enough for your family or a when you are hosting a small friendly dinner.
You will become grateful because your friends or family members will be pleased with the good quality of the coffee you are serving form the said machine.
This model of Braun is powered by 900 watts. It has a water dispersal system that gives you fast and uniform saturation of coffee.
It does not make you wait because kf400 can brew your cup of coffee quickly, its brewing cycle is considered to be one of the fastest.
---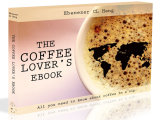 So, are you a coffee lover? We would find it hard to believe you are not. Why are you reading this then?

If you have some liking of coffee, and wants to know more about coffee, like what is bean coffee, you should download and read the free ebook
---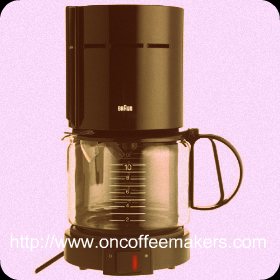 So, when you are very eager to drink or when you are rushing but still want to drink that coffee, this machine will rapidly give you what you wanted.
In fact, another good feature of Braun Aromaster Kf400 is the brew-pause feature that allows you to enjoy a cup in mid-brew. This feature is very popular to the people.
You can also assure that the coffee you drink is rich and flavorful before you start your day.
Braun Aromaster Kf400 has a carafe lid that seals the carafe tightly to minimize evaporation.
Its carafe is also dishwasher safe. Just pour that dishwasher and "puff", your carafe have no signs of "old coffee" taste that will spoil the daily brewing of the machine. It is easy to clean and easy to handle.
When you are that eager to drink that delicious coffee, you just have to remove the carafe and pour the drink in your cup.
You don't have to worry about spilling because the brew-pause feature comes into play. The brewing of the coffee will stop and will then restart once you put back the carafe.
Kf400 also has built-in cord storage at the back for you to place its cord after use.
You can unplug this cord whenever you want to move the coffee machine anywhere you want. Simply place the cord in its storage and start walking going to the place you want to put the coffee maker.
The machine's filter can easily be filled with coffee. You only have to open the door and then place the filter and the coffee grounds inside.
After that, close the door, fill the coffee maker with water and it will then begin to brew.When compared to other coffee makers Braun Aromaster Kf400 is very simple to operate.
So, if you are looking for a coffee machine that is easy to use or operate and can give you great-tasting coffee, then this coffee machine made by Braun will end your search.