Zassenhaus coffee grinder for the "traveler"



People that knows about zassenhaus coffee grinder, would tell you that it has a very pretty look and feel, typical of a manual coffee grinder.
A hand crank coffee grinder is usually associated with days gone by and how people made ground coffee in the "olden days". The range of Zassenhaus coffee mills allow those days to come back.
There are a number of different types of Zassenhaus coffee grinder on the market.
The old fashioned box grinder comes in two basic versions. There is the usual "table top" box grinder which allows you to feed in the whole beans and extract the grounds through the drawer.
---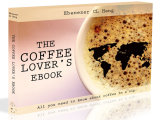 Love coffee? Here is some more "free stuff"! Learn more with this ebook (is free!)



---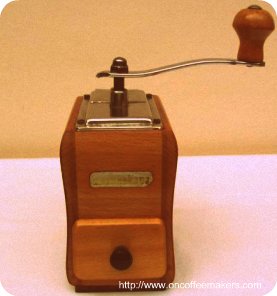 The so-called knee mill has slight indentation at the sides and is slightly bigger and allows for the holding of the grinder between the knees.
These Zassenhaus grinders are the traditional grinders found in households. The rich mans version is the grinder which features the closed hopper.
It is larger than the box grinders and is able to accommodate a larger volume of beans and grounds. There are, of course other manufacturers of grinders.
The well known Mazzer grinder from Italy or the Capresso grinders are also well crafted machines. However, they do not retain the traditional "look" and "feel" of the Zassenhaus coffee grinder.
The Zassenhaus coffee grinder comes with a ten year guarantee which should say something about the confidence that the Zassenhaus people place in the quality of their workmanship.
The hand crank coffee grinder is designed and built to last. Given how robust it is, it is still surprising at how aesthetically pleasing it is to the eye.
It does not have to be hidden away in a dark and dusty kitchen cupboard. On the kitchen counter it becomes a conversation piece and adds value to the design look of the kitchen.
Many of your guests will want to try their hand, quite literally, at grinding their beans for their coffee experience. The coffee grinder is also turn to the mobile.
It can accompany you everywhere including on your annual campaign holiday. There is no need to have to deny yourself the pleasure of freshly ground coffee just because you are miles from anyway.
The excellent Zassenhaus coffee grinder provides the coffee lover with an opportunity to savor and extend the coffee making experience.
You will need to take a few minutes to gently grind the beans you need to make a good coffee. Thereafter a traditional drip coffee holder or a simple French press coffee maker will complete the experience – no power required.