Is a vintage coffee pot valuable?



The word "vintage" usually conjures up images of old motor cars chugging down a street in a parade of sorts. Vintage motor cars are the pride and joy of collectors who have the time and money to lovingly restore these motor cars to their former glory.
But vintage coffee pots? How would one go about defining what a vintage pot is? Obviously, the term "vintage" is a generic term which is used to describe items pre dating the current era?
Vintage clothes might date from before 1950 and vintage cars from before 1940.
How would one date a vintage coffee pot? Given that coffee has been enjoyed as a beverage for more than one hundred years, there is bound to be a china coffee pot of this age which is quite valuable.
---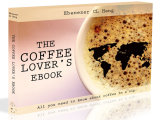 Love coffee? Here is some more "free stuff"! Learn more with this ebook (is free!)



---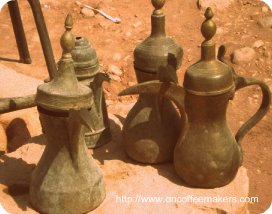 However, this would surely qualify as a vintage china and not necessarily as a vintage pot.
A coffee pot is generically a term which is also used to describe a coffee maker, as in a coffee percolator. Is a vintage pot also a vintage coffee maker?
There are a number of stove top vintage coffee makers that would attract the attention of collectors owing to their age as well as being products of manufacturers that no longer exist.
If one looks at newspaper archives, coffee pots are advertised that are made by companies such as "Dunlaps" and "Universal" and "Mirro".
These manufacturers either do not exist today or have been transformed into different businesses. These vintage pots, which will all date from the early twentieth century, would have value for a vintage pot collector.
Sometimes these coffee pots were sold with matching coffee cups which would heighten interest of a collector. Others might consider certain Corningware or Pyrex coffee pots to be classified as vintage coffee pots.
There is many a Pyrex glass coffee pot that is old enough to be considered as a vintage coffee pot. The value of these items can vary. Some classic Pyrex coffee pots have a collectors value of less that ninety dollars.
Other coffee pots that date from the 1920s and 1930s would have a higher collector's value and therefore a higher monetary value.
Ultimately the value of a vintage pot will be determined by a smaller select group of persons who would be interested in such items. It certainly should not necessarily be compared as an investment opportunity as perhaps the collection of vintage china or jewelry might represent.