Used coffee roaster is easy to find, but it is good?



Used coffee roaster are easy to find and definitely at lower pricing than a new roaster. However, similar to buying second hand stuff, how do you find a good one?
Highlighted below are some pointers that can assist you to get a usable coffee roaster.
1. The first thing to note
This is the one thing that YOU would probably be looking for when looking for a used roaster, but something which is simply not possible.
And that would be rock bottom price. On a very rare case that some folks are clearing their house and is trying hard to get rid of their old coffee roaster, there might be this deal. If not, forget about rock bottom pricing.
The very low pricing can only mean one thing -there is something wrong with the coffee roaster. Imagine buying a Hot Top roaster for USD 10, do you think it is possible?
---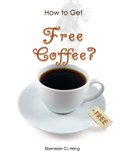 If you are here, you love to drink coffee. So, what would you say if you can get free coffee in the place where you spend most of the time? Or, would you be interested in getting free coffee and save enough to send you for a short holiday?

Tell me more about this free coffee...





---
2. What to look out for?
Now, you know that low pricing is something that you should not go for. So, what are the other things to look out for?
Use your senses to determine the condition of the used coffee roaster. First, it would be your sight. A coffee roaster that is very worn out, does not mean a lousy roaster, but it would probably break down frequently.
An important place to look, would be inside the roaster. Many burnt marks might mean that the roasting integrity of the used coffee roaster might have been compromised. While burnt mark might be able to scrub away, a whiff of burn smell can mean the same thing...
Of course, you should use your hearing to ensure that there is no hissing or clanking noise when the the roaster is on. This is to make sure that the basic structure of the roaster is good.
3. What is important?
All that being said, the most important is still safety. Make sure that any used coffee roaster that you are purchasing carries the country safety mark. And all wiring are in placed there are no frayed wires.
It would be great if the roaster comes with the original receipt and warranty card.
Of course, you purchased a roaster for even roasting and good energy consumption. And if possible, do a test prior to any purchase.
There you have it, a few pointers that can lessen your chance of getting a "no so good" used coffee roaster. While there are a lot of horror stories of consumers being fleeced and getting a lousy deal, in reality, there are many people that get a good deal as well!


Looking for Coffee makers after roasting your beans?



Custom Search