Only buy used Bunn coffee maker if these conditions are fulfilled



Why a used bunn coffee maker? Sure, bunn is well known, but a used machine, it is even reliable? And here is what we are going to find out.
Bunn is one of the leading brands of coffee maker, it is the preferred beverage equipment provider for restaurants and other food establishments because of the marked high quality and steadfast durability.
Bunn coffee maker has brought us several remarkable units such as Bunn VP17 series, a heavy duty coffee machine for business and Bunn VPR, a 12-cup pour over coffee brewer with two warmers.
If you want to buy a Bunn coffee maker, it is definitely great to have the brand new ones; however this might mean a little extra out of your pocket.
---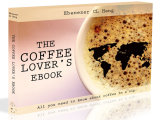 Love coffee? Here is some more "free stuff"! Learn more with this ebook (is free!)



---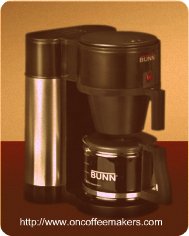 Of course, personally with Bunn product's proven durability and serviceability its price is just wholly justifiable.
Now, the internet is a great place to sourced for used items from all over the world and you can find hundreds and hundreds of coffee makers.
So, used bunn coffee maker is an another solution if you are looking for a coffee brewer that is lower in costs. Used Bunn coffee makers are still very serviceable because of the product's proven quality for whichever purpose it might serve you.
When you are buying used items especially through the internet, a couple of details should be secured to be able to get a great buy.
So, what should be taken into account when buying used Bunn commercial or home coffee makers?
The very first thing is warranty, Bunn products are covered with 3 years of warranty and you should still be able to use it for the used coffee maker even with different owners.
It is wise for a buyer to have those papers secured for added guarantee before purchasing a used Bunn coffee maker.
Another thing is the Carafe, don't accept the coffee maker with its old Carafe. Have the seller commit to bundling a new one for the item you are buying even if it will cost you extra dollars for that.
New Carafe can give you the coffee experience just like from a new machine, otherwise it would be like borrowing a mug from the other person to enjoy your java.
The last thing is to have the heating plate and bottom of the coffee maker photographed to guarantee that there is no stain.
It is also an added insurance that the machine is still in good condition for smooth brewing and there is no leakage for better coffee experience. It will also give you glimpse of what would you expect from the used item you are purchasing.
Buying used Bunn coffee maker is a wise move if you want to save a few dollars and still have the excellent quality, but your standard for choosing them should be high to make sure you get a great buy.
Still, nothing still compares to the guarantee and experience you can get from a new one.