Urnex has a solution for any coffee makers.



Urnex is a cleaning agent, so what has it got to do with good cofffee? The fact is having clean coffee makers and equipment ensures the good flavor of the coffee produced. Unfortunately, cleaning the coffee machine is task overlooked by some coffee consumers.
Regular use of the coffee machine eventually leads to the build up of calcium and lime deposits. Scales may build up on sensitive components of the coffee machine, such as the boiler, portafilter, or the basket, and may eventually cause damage to the coffee or espresso machine's performance.
Not only will coffee or espresso taste bitter or stale but the scale buildup also reduces the temperature the machine can attain due to the residue coating the machine's heating coil.
Therefore, it is highly recommended to clean coffee equipment regularly and to descale the coffee and espresso machine at least once a month or every two months to ensure the optimum performance of the coffee maker and the quality of the coffee produced.
---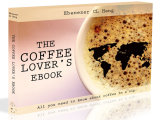 Love coffee? Here is some more "free stuff"! Learn more with this ebook (is free!)



---

You will need a good coffee maker cleaner to clean your coffee equipment. There are several brands of coffee maker cleaners available in the market but most baristas turn to Urnex for their coffee cleaning solutions.
Urnex Brands, Inc. has been providing consumers with cleaning solutions for their coffee machines and equipment since 1936. Since then, it has produced an extensive collection of cleaning products to provide different solutions for different types of brewers.
For your espresso machine cleaning solutions, she has the Cafiza espresso machine cleaner intended for commercial espresso machines and the Cleancaf cleaner and descaler designed for use on home coffee and espresso machines.
The Cleancaf line is designed to remove scale buildup from home coffee and espresso machines. It has a dual-action formula to remove coffee oil residue and at the same time inhibit the buildup of mineral deposits in your coffee maker.
Cleancaf effectively cleans your coffee equipments without using any soap or harsh chemicals and it is OMRI listed for use in organic production.
For best results, it is recommended to use Cleancaf once a week on your coffee maker in order to prevent equipment malfunctions and slower brew times resulting from scale buildups.
The Cafiza line, on the other hand, has a more powerful cleaning formula than the Cleancaf brand since it is designed for use on commercial espresso machines and is specifically formulated for use in the back flush cleaning process.
It effectively removes heavy scale buildup, coffee oil residue, stains and odors in espresso group heads, valves and lines. In addition, the Cafiza line is NSF certified for metal compatibility and safety so they are also ideal for cleaning the exterior of coffee brewers. Cafiza cleaners are available in powder form or in tablet form.
Without doubt, incorporating Urnex Brand cleaning solutions as part of your routine maintenance assures the consistency of great tasting coffee at home or in the café.