These unique coffee mugs brews coffee!



Take a look at these unique coffee mugs (in the photo), and you would not imagine that it can brew coffee. And I am not talking about instant coffee, but coffee that is similar to a typical coffee maker.
In fact, these are not unique coffee mugs but rather normal coffee cups with a one cup coffee filter on top of it. They function much like drip coffee machines, you place the filter on top of it, put in the coffee ground, add in the hot water, close the filter and let the coffee drip.
---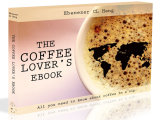 Love coffee? Here is some more "free stuff"! Learn more with this ebook (is free!)



---
Personally, I do not see much difference between the quality of these filters and that of the drip filter coffee maker.
But, these one cup coffee filter are very manual, so it does not come with the ease of programmable feature that you can get from the coffee machines.
However, it offers the perks of a single serve coffee maker. With these one cup coffee filter, you make only one cup of coffee. This would mitigate the problem of having left over coffee that is always the problem of a drip coffee maker.
The one featured here belongs to the brand Rombouts and is known as the Rombouts filter. Another company that does this one cup coffee filter is UCC or Ueshima Coffee Company.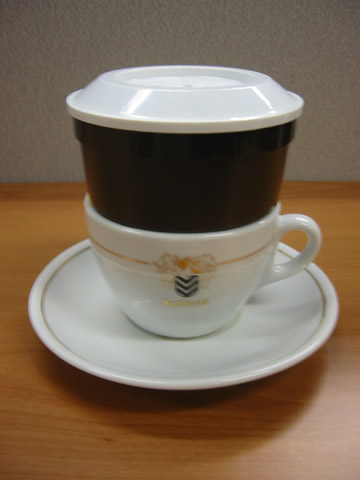 In fact, they even have the disposable version that comes with paper cups. So, you can have your favorite coffee anywhere you want, and after drinking simply throw it away.
Would this solution replaces the usual coffee machines? I do not think so. This is because, the merit of this solution is also its main drawbacks -it can only brew one coffee at a time.
While, good for folks that drinks coffee from time to time, daily coffee drinkers in the end would prefer a coffee machine that they can program, one would that would have some automation, something these unique coffee mugs are not able to deliver...