Toddy cold brew coffee system



The Toddy cold brew coffee system is most probably the most well known of the cold brew coffee systems in the market place.
The reasons for this are many fold. The
Toddy coffee maker
is a pioneer in its field. The Toddy cold brew coffee system was developed and patented in the early 1960s which means that it has been around for about forty five years.
Given that it delivers time and again it is no wonder that the Toddy cold brew system is so well known.
Your Toddy will make for you a coffee concentrate that can last up to twenty one days. In fact that statement is not really accurate.
---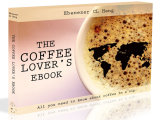 Love coffee? Here is some more "free stuff"! Learn more with this ebook (is free!)



---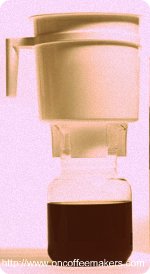 It is unlikely that the concentrate will last twenty one days – I am pretty sure it will be used up before then. However, if you were to keep it in a refrigerator, the Toddy maker concentrate will stay fresh for up to three weeks.
The Toddy coffee concentrate can be used in so many different ways to make a wide variety of coffee based beverages, both hot and cold.
Each of these beverages benefits form the low levels of acid that is the unique component of the coffee concentrate derived by the cold brew method.
However, the Toddy cold brew coffee system has not gained its popularity merely by word of mouth from satisfied customers. There has been some astute marketing using, amongst others, a strategy referred to in the trade as multi level marketing.
A jargon laden concept at the best of times, it appears as if one of the components of multi level marketing is the use of the Internet to place keyword laden reviews and articles about the Toddy cold brew coffee system and there by make use of the typical attributes linked to something akin to search engine optimization.
As the term implies, multi level marketing has many different facets all aimed at convincing a prospect customer to make a decision to purchase and then guiding that decision towards a particular product, in this case the Toddy cold brew coffee.
This marketing concept is being successfully used by many businesses as a core component of their marketing strategy.
However, a successful marketing strategy is not based on a concept alone; there has to be a good product that will live up to the expectations created by the multi level marketing campaign. The Toddy cold brew coffee is such a product that delivers.