Japanese Thermal Coffee Carafe - Made Really Well



I do not know if it is because Japan can get long and freezing winters, but Japanese thermal coffee carafes and thermal coffee makers are made really well.
If you prefer to use
thermal carafes
and thermal coffee makers, here is a quick rundown on what the Japanese are offering.
Zojirushi
For instance, Zojirushi, a Japanese company that manufactures a wide variety of household and kitchen appliances, is getting very popular not just in Asian countries, but in western countries as well, particularly for its thermal coffee maker, the Zojirushi EC-BD15 Fresh Brew.
This 8 (6oz) cup thermal coffee maker has all the features that you will need in a coffee maker: programmable timer, pause-and-serve, an accurate and easy to read water level indicator, automatic shutoff, and a swing-out filter basket.
---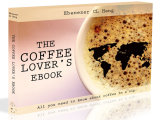 Love coffee? Here is some more "free stuff"! Learn more with this ebook (is free!)



---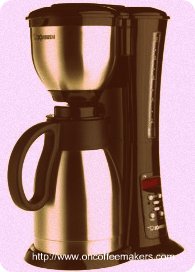 However, what makes the Zojirushi EC-BD15 stand out is its ability is its heat retention capabilities. It heats up water to the optimal brewing temperature (195° to 200°F) and keeps it at that temperature range throughout the brewing process so you will always get the best tasting coffee possible.
This is due to the insulated filter basket, which prevents the water from losing temperature during the coffee extraction process. Couple this with a well-designed shower head that efficiently dispenses hot water over the coffee grounds, when you look inside the filter basket after every brew, you will see that the coffee grounds are always thoroughly saturated.
Once the coffee is brewed, it flows down into a stainless steel thermal carafe. Thermal coffee carafes do a better job of keeping coffee hot than warming plates; since with thermal coffee carafe, there is no risk of having burnt or overcooked coffee.
When a glass carafe has been sitting on a warming plate for too long, the coffee will get overcooked, which becomes evident in the burnt taste of the coffee. The stainless steel carafe that comes with the Fresh Brew can keep coffee hot for up to 4 hours.
The Zojirushi EC-BD15 is one of the best thermal coffee makers in the market. In fact, some prefer this over other popular thermal coffee makers, such as the Cuisinart thermal coffee maker line (DCC models), the Krups FM5 thermal coffee maker, and the Capresso 440.05 MT-500.
Nissan
Nissan is another Japanese company that is known for its stainless steel insulated thermos bottles. These are usually more expensive than other thermal coffee carafe, travel mugs and thermos bottles from other brands, but these work exceptionally well.
These bottles can keep coffee scalding hot for hours, which is perfect for those who want to take their coffee with them when they leave the house.
Their thermal bottles come in all shapes and sizes, from a small 16oz bottle to a whopping 61oz bottle. No matter what size and shape, all Nissan Thermos Bottles are very durable and do not leak.
Best of all, these can keep beverages like coffee and tea hot for up to 12 hours, while cold beverages stay cold for up to 24 hours.
These numbers are not exaggerated at all. Because of this, Nissan Thermos Bottles are highly regarded as the best travel mugs/bottles in the market today.