Something about Thermal Carafes
Thermal carafe is one of those things that gives you fresh and good coffee.
Most people love drinking coffee whether in office or in home. However, it is not always that they have hot waters with them.
It is not always that they can heat water. For those who are not in their homes, they can use thermal carafes.
These are used so that the coffee will remain hot and the original freshness and brewed flavor can be preserved.They are constructed with double insulating systems in their walls.
---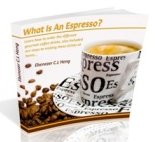 Here is a free ebook for you to better understand and know the differences between the various espresso coffee drinks.
While it did not go into details about espresso machine maker, for coffee drinkers, isn't it more important to know how to make your favorite espresso drinks?

---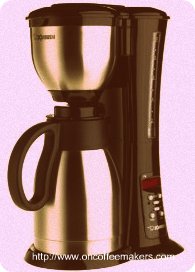 This insulating system is the one that keeps the heat in the carafe. Therefore, the coffee inside it will stay hot for some hours.
Aside from the insulating system, they do not have warming plates. Therefore, there is nothing that will burn the coffee and will destroy its brewed flavour.
Warming plates can create an unsavoury taste if the coffee will stay on it for about 15 minutes or less.
There are many thermal carafes that are being sold on market. Below are two of the several popular carafes.
1. Zojirushi
This is made in Japan and it has sleek designs that are ideal for office or home use.
It has vacuum glass liner that is durable and of high quality. This liner is sometimes sensitive, so enough care must be addressed to it.
In additional, it has coffee filter cones that can be used for direct brewing. In less than three minutes, you can already make a litter of coffee directly on it.
There is no longer need to wait for several minutes to have your hot coffee.
Moreover, it is very effective in keeping the coffee hot. Coffee will remain hot for overnight or even 10-12 hours.
You can drink your coffee at night while doing your work. When you wake up in the morning, you can still have a coffee with the same taste and hotness as of the past night.
Furthermore, you can have it hand washed. It is easy to clean because of its small opening. You can make use of a bottle brush in cleaning it.
2. Ali Carafe
This is made by a German company, and it is most used by European people. It maintains the hotness or coldness of water for about 16 hours.
This became possible because of its liner. This liner is either made of steel or glass. It is double-walled and is sealed by a vacuum.
This is highly recommended for commercial use because of the liner. The liner is unbreakable and it has high insulating capability.
It is not only the liner that is doubled-walled. The body also has a double wall and it is made of steel vacuum.
This cannot be broken easily and it can be cleaned in an easy manner. You can just wash it together with your dishes, and the work is done.
Aside from these two, there are other thermal carafes that are available. You can choose any of them, but make sure that what you will choose will be worth your money.
want more information and articles on carafes and coffee pots, check out our homepage for it.