Technivorm is famous but a little hard to find



Established in 1964, Technivorm is the name of a company based in the Netherlands that is slowly building a reputation for producing quality coffee makers for the international market.
Essentially the company markets coffee makers for use in the office environment – aptly styled as Moccamaster @ Work and coffee makers for domestic use. This range is marketed as Moccamaster @ Home.
The domestic coffee maker range has eleven different models. Nevertheless, Technivorm -Moccamaster has chosen a design concept that is common to all of its domestic machines.
Essentially the coffee maker is made up of two vertical and parallel design elements. The columnar design splits the machines components into two groups.
---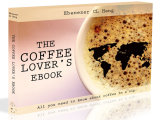 Love coffee? Here is some more "free stuff"! Learn more with this ebook (is free!)



---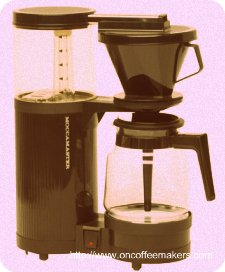 Looking from the front, the forward column has the filter basket and carafe and the rear column has the water reservoir and heating component.
Depending on your sense of taste and style, this design concept might appeal to you or not. It is rugged and bold and will fit into most kitchen design styles.
Unfortunately, these Moccamaster machines are not as widely available in northern America as one would hope. If one does come across a supplier the price of the units are usually higher than other coffee makers.
The reason for this will lie in the fact that all of the Moccamaster machines are hand assembled. Each coffee maker is assembled and hand and checked to be in good order.
This means that the assembled units are run in the factory and any problems are identified and corrected. Such a level of workmanship and quality control contributes to the unit cost. In turn, the unit will last longer and the investment in such a coffee maker will be returned.
Most of the Moccamaster coffee makers can be purchased with either a glass carafe or a steel thermo
coffee pot
. The essential difference between the KB741 and the KBT 741 Technivorm-Moccamaster coffeemaker is that the KB 741 has a glass carafe and the KBT 741 has a stainless steel thermal carafe.
Both brewing units share the same brewing technology such as the warming up time of thirty seconds, the brewing time of six and a half minutes and the cone shaped filter with the nine hole spray head which ensures the even distribution of the hot water over the coffee grounds.
All of these important features are common to the Technivorm-Moccamaster coffee makers. Variations to these models will include varying brew volumes and carafe sizes.