Looking for Low-Cost Coffee Makers? Try Sunbeam Coffee Makers



Now, sunbeam coffee makers is the solution for folks that do not want to pay more for their coffee brewers.
Why pay for a $100 coffee maker when you can avail of the same benefits with a machine that costs less than $30?
While this may seem to be a good question, especially to the most practical and frugal of us all, there is, however, a risk associated with going for a low-cost coffee maker; and that is the apparent trade-off between quality and price.
For instance, low-cost coffee makers are usually made of plastic and other less durable materials, which compromise the machine's longevity and reliability.
---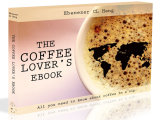 Love coffee? Here is some more "free stuff"! Learn more with this ebook (is free!)



---

Since coffee makers are normally used on a daily basis, these issues become more apparent as you keep on using the machine regularly.
In addition, they also lack in features, which are normally found in automatic drip coffee makers (programmability, automatic shutoff, keep-warm, etc.). Convenience can also come at a steep price.
However, this does not mean that all low-cost coffee makers are subpar machines. On the contrary, there are great value coffee makers out there.
Therefore, if you are looking for low-cost coffee makers, you should browse various coffee maker brands that are known for their great value coffee makers, which are basically affordable machines that are surprisingly reliable and efficient and can rival the performance of their pricey counterparts.
One of those coffee maker brands is Sunbeam.
There are different kinds of Sunbeam coffee makers that are designed to cater to any coffee lover's needs. There are single serve, 4-cup, and the traditional 10 and 12-cup Sunbeam coffee makers.
Single Serve Sunbeam Coffee Makers
The single serve coffee maker is one of the newest innovations in the coffee maker industry. These coffee makers are specifically designed for the person-on-the-go or for households that have only a couple of coffee drinkers.
As such, single serve coffee makers are more compact, easier to use, and have a quick brewing time. These machines brew coffee directly into a coffee mug or travel mug, which basically makes them "grab and go" coffee makers.
4-Cup Sunbeam Coffee Makers
4-Cup coffee makers are more ideal for those who need a coffee maker that has a larger brewing capacity than a single serve coffee maker, but at the same time, should also be less than a 10 or 12-cup coffee maker.
These Sunbeam coffee machines come equipped with features that can be found in coffee makers from other brands such as pause-and-serve, dishwasher-safe parts (filter basket and drip tray), automatic shutoff, and a non-stick warming plate, among others.
12-Cup Sunbeam Coffee Makers
12-Cup coffee makers are the most common among automatic drip coffee makers. These machines also possess the features that you would find in the 4-cup models.
Furthermore, for those who have a bit more money to spend, Sunbeam offers 12-cup machines that have a thermal feature. These thermal coffee makers come with stainless steel Sunbeam coffee pots, which can keep coffee hot for hours without the need of a warming plate.
Therefore, it usually pays to be frugal when it comes to buying a coffee maker, especially when you're not a coffee snob at all.
For instance, instead of spending over $100 for a DeLonghi coffee maker, you can spend only a fraction of that cost for a great value Sunbeam coffee maker.
Furthermore, you can make good use of the money that you have saved up to further enhance your coffee experience and enjoyment.
For instance, you can treat yourself to a pricey blend of coffee beans, invest in a permanent gold tone coffee filter, or you can even use that extra money to get a nice burr grinder if you prefer to grind your own coffee beans.