The Technology behind a Starbucks Tumbler



Here we discussed about a starbucks tumbler from the famed coffee chain.
StarBucks is a very popular coffee shop all over the world. In every place worldwide, you can see stores of StarBucks.
This name is known for producing great cup of coffee with different flavors. Aside from coffees, this store also offers other products like their coffee sachets and StarBucks tumbler.
Before, StarBucks were just a small single store in Seattle's remarkable Pike Place Market. They have offered and sell some of the best and finest coffee beans all over the world.
The name StarBucks was inspired by Moby Dick and it bring to mind the seafaring and the romance of high seas tradition of early coffee traders.
---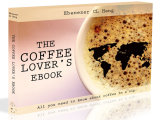 Love coffee? Here is some more "free stuff"! Learn more with this ebook (is free!)



---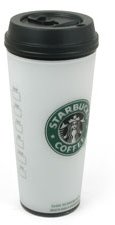 StarBucks had set out various kinds of businesses. Businesses that do not only celebrate the rich tradition of coffee, but one that also bring feeling of connection. The company's mission is "to inspire and nurture the human spirit-one person, one cup, and one neighborhood at a time."(By StarBucks)
Today, over 15,000 stores of StarBucks can be found in 50 countries all over the world. They were known to sell not only coffee but also assortment of fine pastries, premium Tazo® teas, and other tasty treats just to please your taste buds.
With every cup they have served to the people, they strive and bring both their heritage and the exceptional experience to every customer's life.
As Starbucks pursuit for a good coffee, even in a StarBucks tumbler, they took great pains to producing it. This tumbler is available and can be both in every StarBucks store. The company created this tumbler for the people who enjoy drinking large amount of coffee.
When compared to any desk mugs, tumblers are more chic and stylish. The tumbler is capable of handling up to 16 ounces of hot coffee. It has a wide non-slip base which will help you keep your coffee fix and stable on your desk top or in your car.
With the use of tumblers, you are going to cut down the use of paper cup. With this, you can reduce cup waste and also help the environment.
The tumbler is double wall insulated that keep beverages hot or cold. You can also use StarBucks tumblers for soups. They use SAN (Styrene acrilo nitrile) material, which is stain resistant, odor resistant.
And of course the durable flip lid helps prevents spills. The tumbler measures 5 ¼" high and 4 ¼" across the base. The tumblers are also dishwasher safe and take note, they are not ideal for microwave use.
StarBucks tumblers are one great thing to have especially if you're that kind of person who is adventurous. You can bring this thing with you anywhere you go.