You Get Two Stainless Steel Coffee Carafes with This Coffee Maker



Stainless steel coffee carafes satisfy the having your cake nad eating it scenario.
Imagine this scenario: there are two coffee drinkers living under one roof. One prefers to drink regular coffee, while the other prefers to drink decaffeinated coffee. Is there a coffee maker that can satisfy the needs of the two simultaneously?
The Krups 324-42 Duothek 10-Cup Dual Thermal Coffee Maker was designed for this scenario. This machine doesn't just come with two stainless steel coffee carafes, but can use both stainless steel coffee pots to brew two different kinds of coffee simultaneously, or by brewing one pot of coffee and one pot of tea, thanks to its dual brewing system.
It features two separate water reservoirs, water level indicators, filter holders, and thermal carafes. In other words, it consists of two coffee makers in one machine.
The Duothek makes use of a special system called Deep Brew™, which utilizes a unique filtering method that provides a rich and robust flavor, no matter what kind of beans are being used. It also makes use of double-walled water filters that help maximize flavor and aroma.
---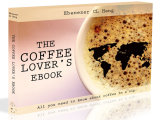 Love coffee? Here is some more "free stuff"! Learn more with this ebook (is free!)



---

Despite being a dual thermal or stainless steel coffee maker, the controls are very intuitive and easy to master from the get-go. The controls only consist of separate illuminated on/off switches, and a switch that slows down the brewing cycle of the brewer on the left side of the coffee maker when brewing less than three cups.
This machine does not come with other features, such as a timer, pause-and-serve, and warming plates.
The lack of a timer and pause-and-serve functions in a 10-cup coffee maker can be a drawback, especially for those who have used other coffee machines that have these convenient features.
Warming plates are totally unnecessary as the stainless steel coffee carafes are double insulated and can keep coffee hot for hours.
The stainless steel coffee carafes feature plastic screw-top lids for additional heat retention and drip-free spout, reviews has it that it is a very effective thermal carafe. On paper, this machine looks very promising. Its ability to brew two pots of different kinds of coffee, or one pot of coffee and one pot of tea simultaneously makes it very useful both in homes and offices. However, does it perform up to expectations?
Sadly, it does not. This machine does look very promising; however, it has one significant problem that must be remedied in future Duothek models.
Which is the inconsistent brew temperature produced from both brewers on either side of the machine. Its instruction manual states that hot water must be poured into the water tank(s) and preheating the thermal carafe(s) with hot water prior to brewing, but these measures are not enough.
Coupled with its hefty price tag, which is around $300, not getting a hot pot of coffee consistently is unacceptable.
To be fair, the Duothek System is a new concept, and there are not too many dual coffee makers in the market. This is why it gets mixed reviews from both expert and customer reviews.
On one hand, it is a very versatile machine that solves the problem that plagues households that consist of multiple coffee drinkers who have different and conflicting preferences.
On the other hand, it still has one kink that need to be ironed out. Knowing Krups, which is one of the giants in the home coffee maker industry, it will most definitely be addressed and fixed.