Solis grinder, Mastero grinds better than Starbucks' quality!
Solis grinder that you folks are familiar with should be the Solis 166 now known as Starbucks Barista, right? The one that is used exclusively by Starbucks and the reason why it is so well known.
The 166 is one of the earlier Solis model to be introduced and it has its strengths (if not, it would not be chosen by Starbucks;o).
Following the success of 166, Solis came out with new machines, supposedly better than 166 and it is one of them that would gives you quality better than Star Bucks...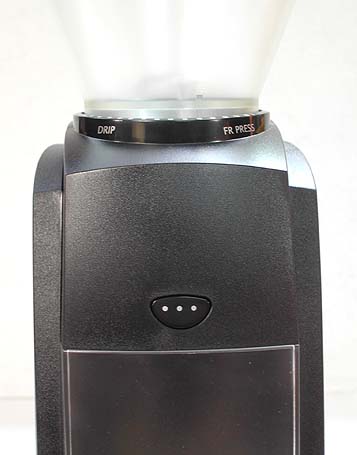 ---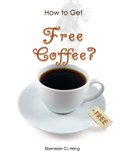 If you are here, you love to drink coffee. So, what would you say if you can get free coffee in the place where you spend most of the time? Or, would you be interested in getting free coffee and save enough to send you for a short holiday?

Tell me more about this free coffee...





---
If you tried a Solis 166 grinder, then you would probably heard of the Mulino. The value add that the Mulino has, is the ability to grind directly into a filter basket. And similar to 166, it has consistent grind, fine enough for espresso.
However, it is also a very noisy grinder and maybe it is due to the static, there are a lot of grounds left inside the grinder. These 2 flaws lead to sales number that are not so fantastic and might be the reason that this range was discontinued.
And it is with the discontinuation of Mulino range and the introduction of this Solis grinder that would interest us -the Solis Maestro. It's innovation is really cutting edge.
Take for example, anyone knows that to have even and consistent grind, one would use a burr grinder with metal (heavy) body. However, the Solis Maestro is a burr with mostly plastic body.
Although, it is mostly plastic, the grind is consistent and even comparable to the Solis 166 grinder, with much lesser noise. According to Solis, it is the plastic that plays a part in reducing grinding noises.
Then, because it is plastic, this Solis grinder looks good with its angular curve coupled with slight matt tone. Not a very important feature to have for a grinder, but with interior design for homes going into high gear, having a grinder with a touch of class is always good...
There you have it, a Solis grinder, that is a result of an innovation from its Starbucks sibling. A much quieter grinder compared to the Starbucks one, look better than the StarBucks' one. So, if you are going to grind your own beans, this has to be the one right?
Oh, you noticed that we did not mentioned a very important factor, something that is critical to all shopping decision -the price. So, how much would this Solis grinder, Maestro set you back?
If you are looking at below $100, then probably you should not be looking for a burr grinder. However, if you are worried that this is $200 and above, like a Rossi or Rocky, then you would be delighted to know that this Maestro that has almost the grinding power of a commercial grinder comes just below $150.
Here is how it goes, you want to grind your own coffee, because you want it the freshest right? That means, coffee quality is important to you.
If you have come so far as to purchase a grinder for fresh coffee, why not throw in some more investment and get one that grinds for Starbucks (I know there would be comments, but in general they are known for good coffee). Get a Solis grinder that performs even better than Starbucks' grinder...


Learn more about coffee makers, at oncoffeemakers home page...