Small coffee maker from Black and Decker -my favorite



If one wants to opt for a small and fast "brew and go" coffee machine, this small coffee maker is the way to go. It is compact is size which allows for easy storage in a range of large and small cupboards in every size of kitchen.
It is robust and rudimentary in design, but it delivers good coffee every time. It will brew coffee and dispense the finished product directly into a thermal cup which means once it is finished you can grab your cup and go.
It is not a coffee maker that can cater for crowds. This is a one man/woman machine dedicated to deliver quickly and without much fuss.
Sure, other coffee makers have more bells and whistles. It might not be a Bosch coffee maker, but then again that is not the reason why you would want to purchase this small coffee maker. If you want a red coffee maker, sorry this one is black.
---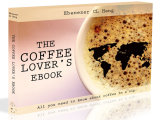 Love coffee? Here is some more "free stuff"! Learn more with this ebook (is free!)



---

If you want a free coffee maker, then you have come close. The price on this small coffee machine is so low that it might as well be free. It does qualify as a space saver coffee maker.
It stands a ten inches high, is six and three quarters of an inch wide and nearly seven inches deep. That is pretty small for a machine that makes a coffee that is big in taste. It is suitable for the office as an office coffee maker.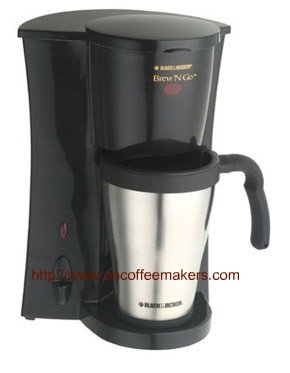 A quick brew during a break and then one can take ones hot and fresh coffee back to ones desk. If that does not boost productivity then who knows what will.
It does not have a variety of features such as a cup warming surface or a pause and serve function or even a timer. This small coffee maker gets going and keeps going until it is done.
So if you are constantly on the run and hardly have time to enjoy the pleasurable things in life then this small coffee maker might be just right for you. It is easy to use and quick to clean.
There are no glass pots that can get cracked or broken. you simply place your favorite vacuum cup underneath this machine and get your coffee dispensed straight into it. Nothing could be simpler. It seems as if Black and Decker might have got a winner this time around, it is known as the black and Decker DCM18s.