Slushie is Easier to make with the Hourglass Cold Brew Coffee Maker



Slushie and other frozen drinks are very popular and can be seen in various places, such as convenience stores and fast food chains.
For instance, when you enter a 7-11 or a convenience store in a gas station, you can see frozen drink machines, such as a Slurpees machine.
Slushie has a coffee equivalent as well. In fact, many of us who are familiar with Starbucks know it as a frappuccino.
This ice-based coffee drink not only sates your need for caffeine, but is also a very refreshing drink as well.
---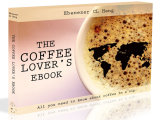 Love coffee? Here is some more "free stuff"! Learn more with this ebook (is free!)



---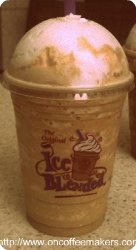 Making ice-based coffee drinks revolve around freezing then blending coffee extract, or mixing coffee extract with crushed ice. Making coffee extract requires the use of the cold brewed coffee method.
If you're not familiar with this method, it is quite different from brewing coffee with a regular coffee maker. It requires soaking coarse coffee grounds in cold water for an extended period of time, reaching up to 12 hours, and then filtering the mixture to remove the coffee grounds.
What you're left with is coffee extract, which has lower acidity since heat is not used during the extraction process.
Hourglass takes this concept and has built a sleek and innovative cold brew coffee maker that you can easily use in your own home. The Hourglass Cold Brew Coffee Maker is made of non-toxic BPA-free plastic and looks very attractive.
It does not require the use of electricity at all, allowing you to bring and use it anywhere, even outdoors while camping. It also comes with a permanent stainless steel filter, which eliminates all your filter worries.
Using the Hourglass Cold Brew Coffee Maker is quite easy. Just fill up one of the brewing chambers with coffee grounds and water and let it sit for about 12 hours.
Once that time has elapsed, simply turn the unit over, and the coffee extract flows into the second brewing chamber while the grounds remain in the first brewing chamber. It's that simple.
Once you have your coffee extract, you can either make hot or cold coffee drinks with it. Either dilute it with hot water or mix it with ice, with the amount depending on how strong you want the coffee to be.
For the remaining amount of coffee extract, you can simply store it in the fridge and use it whenever the need to drink coffee arises.
Of course, the making of coffee slushie meant freezing this coffee extract and then blending it. It is that simple.
Furthermore, you can reuse your coffee grounds if you add in a second batch of water immediately. Being able to reuse your own grounds to make another batch of coffee extract coupled with not requiring the use of electricity to work makes this attractive coffee maker very practical and economical.
Best of all, the second batch, which reused the coffee grounds, tastes just as good as the first.
Aside from using T-Sacs, the Hourglass Cold Brew Coffee Maker is a great device that makes the method of cold brewed coffee so much easier and mess-free.
If you've been missing the coffee experience due to acid reflux or wanting to make cold-based coffee drinks at your own home, then give this cold brew coffee maker a try. Of course, this is an easy way to make coffee slushie at home as well!