Single serve coffee makers versus under cabinet machine






I am using single serve coffee makers as comparison against under cabinet coffee maker because I want to try to tune the mentality of coffee folks to one thing. The single cup coffee maker is more than just a easy to use machine, it also uses very little foot prints.
Foot print is a industry term to highlight how much space a coffee machine would use on the kitchen top, especially in cafe and coffee shops where space is a premium and the lesser you use, the more you can use for other things to generate income.
For folks that are reading this and living away from the city, this might not have been an issue if you are still living in a bigger house, but for city dwellers, limited space has been the order of the day and this where single serve coffee makers can further value add.
Most people when it comes to saving space would only be thinking about the under counter coffee maker, and most likely the spacemaker from black and decker. But, there are actually many more solutions that can assist in saving space.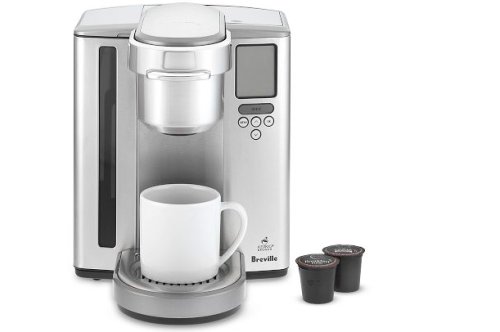 One of them which we are going to highlight here would be the single serve coffee makers. These coffee machines are generally known for their ease of use and their no fuss maintenance and nobody really talk about their size.
The fact is, these coffee brewers are all very small in size and if you would to compare to the usual drip filter coffee maker, they would probably be 30% of their size. So, my thought is if this single cup brewers are so much smaller, why would you need to go for those under counter brewers?
The spacemakers while no doubt would be able to save a lot of counter space for you, is still a drip filter coffee brewer. There are still many variables for you to control in order for you to get a good cup of coffee.
But if you would to get a single serve coffee maker, it would also not take up much of your counter space, in addition you can get a good cup of coffee easily with just a push of button.
Therefore, if you are looking for a machine that is small in foot print, do check out these single serve coffee solution and you may be presently surprise at how much it can value add to you.