Single Cup Coffee Filters for Keurig Brewers



Does keurig even requires any single cup coffee filters? Keurig single cup coffee makers are one of the most popular and they are so, because they are one button push operation.
Not only are these coffee machines very durable and made with the quality that Keurig is known for, but these Keurig coffee makers are very easy to use, thanks to the K-Cups.
Brewing coffee with a Keurig brewer is easy. Just insert a K-Cup into the machine and press the brew button. In just under a minute, you can enjoy a perfect cup of coffee.
Similarly, cleaning up after using a Keurig brewer is easy as well. All it takes is removing the used K-Cup from the machine.
While K-Cups are the reason why Keurig machines are so easy to use, these also discourage other people from owning a Keurig brewer.
---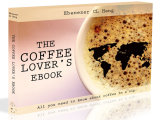 Love coffee? Here is some more "free stuff"! Learn more with this ebook (is free!)



---

For one, for those who are environmentally conscious, K-Cups generate a lot of waste. Second, some people feel that spending money on K-Cups will cost them a lot more in the long run than using their own coffee grounds with their coffee maker.
These are valid reasons; however, there are two things that address these concerns: the Keurig My K-Cup Reusable Filter and the My-Kap.

Keurig My K-Cup Reusable Filters
These single cup coffee filters are unlike other 4 cup or 12 cup coffee filters, since these are designed to be used exclusively with some Keurig brewers, such as the Keurig B40, Keurig B50, and Keurig B60.
These reusable single cup coffee filters known as My-K-cup allow you to brew your own coffee grounds with your Keurig brewer. Therefore, you can completely forego the use of K-Cups altogether.
This is a great alternative for those who don't want to spend 50 cents per cup of coffee using the K-Cups.
These single cup coffee filters are reusable, easy to use, easy to clean, and most importantly, environmentally responsible.
To clean the My K-Cup Reusable Filter, just rinse it under running water. It conveniently comes with an instruction manual on how to use it with your Keurig brewer.
Now, My-Kap is slightly different from these reusable filters but it delivers the same value add. If you want to save some money (50 cents for a k-cup is expensive over the long term) and also enjoys your own particular blend, these two are solutions you can turn to.