Two Totally Different Saeco Coffee Makers



By highlighting the value of two totally different saeco coffee makers, we can appreciate better the quality machines produced by saeco.
Saeco is a world leading company when it comes to the planning and production of coffee machines for both professional and household use as well as automatic vending machine for hot and cold beverages.
Since 1981, Saeco has developed successfully and productively over the years to become a group with powerful international point of reference.
It has presence all over the globe leading markets with 16 ancillaries in United States of America, Australia, Latin America, Asia, Europe and sales sectors in more than 60 countries.
---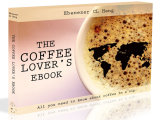 Love coffee? Here is some more "free stuff"! Learn more with this ebook (is free!)



---
As an associate of the Saeco International Group, the Saeco USA is accountable for the promotion, marketing, distribution and support of the ground-breaking products of Saeco in USA.
With its focus on the satisfaction and fulfillment of clients, the facility provides everything that requires by the clients including in-house technical department that act upon assurance repair work as well as full time customer service call center.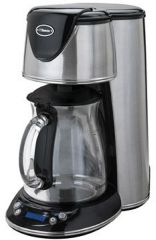 Today, Saeco products is very popular and admired especially their Saeco espresso coffee machines and Saeco coffee makers.
One product is the TDCM-GL Renaissance 10- Cup Digital Coffee machine of Saeco.
It is one of the lowest cost coffee maker within Saeco range, but it still retains its style and it still does good coffee.
This Saeco coffee maker is stylish and full of features.
In fact, the programmable control panel covers digital display with led light that comes in blue color. This feature of this coffee maker enables for basic programming of the automatic timer function.
The warming plate of this coffee machine is capable of keeping the coffee hot and fresh for two hours when the coffee maker will automatically turn off.
In addition, the 55 ounce top-filling water reservoir makes for suitable filling of the coffee maker with the carafe as well as the pause and serves function that enables you to dispense a cup of coffee even as the coffee maker is still brewing.
Another coffee machine that is originally made by Saeco is the Saeco 4038 vienna plus 15 bar pumpo super automatic espresso machine.
This is one of the classic Saeco espresso machines, other than its pump driven pressure that ensures smooth espresso, it comes with its own bean hopper and grinder, giving you a complete cafe experience.
The purpose of the hot water wand and pump driven steam is to create frothing milk in a simple way.
In addition, the flexible conical burr grinders create the perfect grind, from coffee bean to cup coffee maker creating a good gourmet coffee.
Whether it is a drip coffee maker or a super automatic espresso machine, because all saeco coffee makers are known for their reliability and quality, they are very sought after coffee machines.
At this juncture, you might be asking if saeco coffee machine is for you, or maybe delonghi espresso maker is more apt for you. To decide, you can first check out the link.