How to Review Coffee Makers?



How to review coffee makers, is that even a coffee drinkers' concern? Perhaps -but no one can deny its importance.
Coffee makers reviews and ratings are very important nowadays; especially that huge numbers of coffee machines are being produce by many manufacturers.
Almost every year, companies that manufacture coffee makers create new models of this equipment, and they introduce them on the market.
If you do not even know what to look out for, how do you know which one to buy?
With this reason, you need to know the steps on how to review coffee makers.
---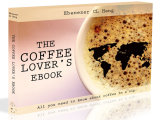 Love coffee? Here is some more "free stuff"! Learn more with this ebook (is free!)



---


When you do have planned to buy a coffee maker, it is very important to read more about the machine that you are going to purchase.
The importance of this is for you to gain better knowledge about the positive aspects and flaws of the machine. With this, you'll be able to purchase a machine that will suit your standard.
When you are reviewing a certain product, there are some steps for you to follow. These steps will assist and guide you to have a thorough review about the coffee machine you are going to purchase.
Here are some of the steps that you should follow to review coffee makers.
1. Identify the site you want to buy from, i.e. Newegg, Amazon, Coffeeforless, and, etc. these sites offer different brands with different models for you to have an option which machine would you like.
You can also find some reviews and ratings regarding the machines.
2. Identify the brand you are comfortable with, Delonghi, Krups, Saeco, Keurig, Cuisinart, Bunn, Seseo and Tassimo.
Each of these brands has so many models of coffee machines to offer you. Each of them makes their coffee machine to be competitive. So, when you feel comfortable with one brand, you have to stick on it.
3. Identify the genre you want to use, single serve, drip, espresso maker, automatic coffee makers, etc. it is very necessary for you to know what type of coffee maker you are after.
For example, if you are single, and you're living alone at home, then a single serve coffee machine is the best for you to have.
However, if you are a person who loves to accommodate a party or large number of visitor, then you should consider looking for a more robust.
4. At the end of this exercise you should have 3-4 brands, each with 1-2 genres of machines.
With these brands that you have chosen, you will be having options what brand and genre that will suit your standard in choosing a coffee maker.
So that if ever the machine you choose is not available you still have an option to choose from.
5. Choose one that suits your budget. If the first option you have chosen does not suit your budget, then try to look for the other brands that you have chosen.
Look for their price and choose the coffee machine that varies from the budget you allotted.
So, these are the steps on how to review coffee makers. These steps will really help you choose the best coffee machine that is suitable for you.
To start looking for reviews and potentially finding some best coffee machines, begin with our homepage and look through the countless reviews and comments that we accumulated through the years.