Getting Replacement Coffee Carafes



What is the average number of replacement coffee carafes each person has to buy during the course of their coffee maker's lifespan?
After getting much feedback from various users, three is the average number and the average lifespan of their coffee maker is around five years.
During the old days before the advent of the internet, the thought of breaking a glass carafe was every coffee lover's nightmare, and getting replacement coffee carafes can become quite a daunting task.
Sometimes, a quick stop at the nearest store is not enough. Sometimes the only place where replacement can be found is a small and isolated hardware storehouse.
Today, thanks to the internet, we don't even need to leave the house to get replacement coffee pots and other coffee maker parts, and it only takes a few days for them to reach us.
---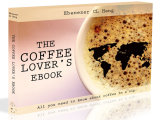 Love coffee? Here is some more "free stuff"! Learn more with this ebook (is free!)



---

When Buying a Replacement Carafe:
Buy from trustworthy sources. There are numerous online sites that sell replacement carafes; some are certified wholesale distributors, while the others are not.
Overall, purchasing from certified wholesale distributors is safer and more reliable. For instance, you might get a good deal from someone on eBay, but the seller might not know how to pack it properly, and you might end up receiving a broken carafe.
Wholesale distributors, on the other hand, deal with this kind of thing on a daily basis; therefore, they are more reliable.
In any case, when getting a replacement carafe from eBay, stay in touch with the seller and ensure that it is packed properly before it is shipped to you.
Get a replacement carafe that exactly matches the original carafe that originally came with your coffee maker. You don't want to purchase a replacement carafe that isn't compatible with your coffee maker.
This is especially true if you own a coffee maker that has a pause-and-serve feature. In order for this feature to function properly, the carafe must fit snugly on top of the drip tray or warming plate.
If there's a stainless steel insulated coffee carafe available for purchase that is compatible with your coffee maker, get that one instead of a glass carafe.
While stainless steel carafes are more expensive than their glass counterparts, it is a better investment in the long run, especially if your coffee maker has a long operating lifespan.
A stainless steel carafe is virtually unbreakable; accidentally dropping one won't cause it to break at all.
Furthermore, most are insulated carafes that can keep your coffee hot for hours without the need for a warming plate. In other words, a stainless steel carafe might be the last replacement coffee carafe that you'll ever buy for your current coffee maker.