Rancilio Espresso Machine, It Is Still Popular?



Rancilio coffee machine is a product of Rancilio Corporation, a corporation that is known to produce high quality espresso machines.
Rancilio was founded in early 1920s. The company's goal is to continue their position of leadership in the coffee machine industry and to keep providing the customers with means for them to have a great cup of espresso drinks whenever and wherever.
Rancilio Silvia is one of the featured models of Rancilio Corporation.
While this Rancilio espresso machine has good and interesting features to look for. You can find this machine challenging also, i.e. it is not meant for beginners.
The first thing you can notice about the coffee machine is its weight. The machine weighs at 35 pounds.
---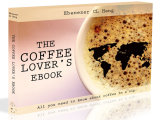 Love coffee? Here is some more "free stuff"! Learn more with this ebook (is free!)



---

You might think that the machine is made up of plastic because of its weight, but you are definitely wrong. The machine is made up of corrosion resistant steel.
When talking about quality, Rancilio espresso maker will surely pass your standard, it produces good espresso if done correctly.
You can assure that it is high quality and this is proven because of the reviews you can see on the Internet. When used correctly, the machine will give you awesome cup of espresso.
Rancilio espresso machine is also competitive when it comes to its design. This machine is very pretty and stylish. It's the combination of brushed and polished steel that makes the machine chic and pretty.
At a first glance, you can say that the machine is on quality and durability.
The price of the Silvia is also worth it. This is because the money you invest on it pays the artistic and aesthetic value of the machine. Best of all, you pay for the great coffee it produces every time you use the machine.
But, Rancilio espresso machine does has some drawbacks. It requires you to put a little effort learning how to operate it.
It challenges you to learn its features well and familiarize yourself on its parts. This machine is not ideal to those who want to drink espresso by touching the button once.
You have to learn first the thing about temperature surfing and you will also need to buy your own PID if you really want to be familiar with the machine.
If you are keen to learn more about espresso making, Rancilio Espresso machine is the one for you. If you are looking for a single button solution, machines such as saeco aroma might be easier for you.