Rainforest Alliance Coffee



This article about rainforest alliance coffee is contributed by Nexus Drinks Systems we try to promote fair trade for similar organizations such as Rainforest Alliance along with coffee, tea and many other hot drinks.
This is done through our range of drinks systems, vending machines and of course
coffee machines
.
Certified Rainforest Alliance coffee produced by Rainforest Alliance can be found all over the world, and is farmed on over 30 million acres of land.
This amount of land was the size of England in 1993, most coffee is produced in the tropics where millions of people rely on the trade commodity and is only second to oil.
---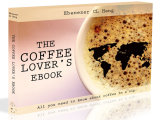 Love coffee? Here is some more "free stuff"! Learn more with this ebook (is free!)



---

Sustainable Agriculture Network has shown that coffee farms are havens for many forms of wildlife.
Rainforest refuges maintained by the coffee farmers can now be supported by coffee lovers all over the world by simply buying beans stamped with the Rainforest Alliance Coffee Certified seal of approval.
Rainforest Alliance Coffee supports the Farmers and Farm workers
Millions of families have coffee farming which is a grand and noble tradition; ingrained into their cultures, and have relied upon coffee production for generations.
But like any farms, producing coffee can be a risky business, they face many difficult challenges, this can include inclement weather, pests and diseases, high production and low prices, rising costs and sometimes unhelpful government policies.
In the early 1970's the modernization of coffee farming came along, this increased the supply of coffee beans , this marked the end of traditional farming which worked in harmony with nature.
The new methods meant that more coffee beans were being produced and put onto the market that was already overstocked; this was the end of farms being self sustainable.
Wildlife started to disappear; soil was washed away and got choked on silt and agrochemicals.
Farmers were looking for a balance between their traditions they had learned over the years and the new modernized high-production, high- cost techniques coming out of the agronomy schools.
Rainforest Alliance coffee and its allies have been working for many years with the traditional farmers, scientists and environmentalists to develop farm-management guidelines that will maintain the eco-friendly traditions and to add a growing awareness of social responsibility; this will hopefully ensure an economic sustainability.
Farmers are able to improve crop quality and control costs by implementing the Sustainable Agriculture Network in their farm management system, using the Rainforest Alliance certificate also helps them to cope with the erratic swings in the global market, this allows them to negotiating leverage and access to premium markets.
Rainforest Alliance Coffee 'helps' The Birds and the Beans
Coffee beans have been grown now for over 200 years, up to the 1970's they were produced under the leafy canopy of rainforest trees, this was a good system for the wildlife habitat.
When the new farm system was promoted by the agronomists in the 1970's the sheltering forest was cleared and coffee bushes were packed into dense hedgerows and doused with agrochemicals, these farms produced more coffee beans but at a very high cost to the environment, this caused the demise of the wildlife, and caused soil erosion and stream pollution.
Many farms in the certification program protect native forest reserves and community water supplies. Biologists have shown that certified coffee farms can be bio-rich buffer zones for parks, protect watersheds and serve as wildlife enhancement. These "coffee forests" are also an important source of medicinal plants, construction materials, fruits, flowers, honey and other goods. Certified farmers in ecosystems that are not naturally forested are required to conserve the native habitat.
One certified farm in El Salvador holds over 100 tree species. Biologists have spotted dozens of species of very rare birds, wild cats such as ocelots, postcard-size butterflies, Technicolor frogs and seldom-seen orchids, plus many more. Certification is one way to guarantee that coffee farms maintain wildlife habitat and other environmental benefits. This is proof that biodiversity on coffee farms can be awesome.
Farms and farmers that have a Rainforest Alliance Certified seal are guaranteed that they are paid a respectable wage, have proper equipment to work with and given access to medical care and education. Coffee grown on these farms also has their forests protected and the conservation of wildlife, rivers and soil are implemented. These farms are truly on their way to future sustainability.
In areas where deforestation is rampant, these coffee farms serve as a half way house for migrating birds from as far away as Alaska, and can provide much needed shelter and food for wary birds on their long and arduous journey.
Article contributed by Nexus Drinks Systems - offer Fair-trade coffee, tea and hot chocolate for vending machines and coffee machines.