Promoting coffee on facebook with very little capital outlay
Promoting coffee on facebook is the best way to get attention and gain awareness for your coffee product. People in facebook gossip and coffee is such a good topic to yak about.
Here is an example of how Starbucks uses facebook to market its coffee.
Yes, with an average of 10 minutes spend per day per person and with more 500 million people inside, facebook marketing is no doubt powerful.
But, finding and reaching out to the relevant stakeholders can be time consuming.
You need to find people that are interested and talking about coffee and of course you need to start a business page.
Have you ever wonder how long it takes to:
-create a business page
-build a page to at least 100 fans
-have fans interacting and sharing your posts
All these takes days (if doing it full time) with no guarantee of results and it can take weeks before you have an active and responsive community.
---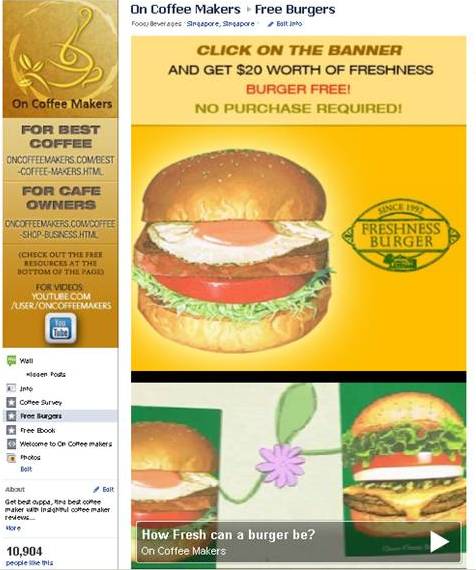 ---
We, at oncoffeemakers.com make it easy for you!
We already have an active facebook community numbering more than 10 000 and is growing daily. And we are allocating between 4-5 slots per month dedicated to marketing for you.
we serves an average of 3000 impressions for our every posts. With some posts getting as much as 15 000 impressions.
We have a dedicated team managing the facebook so you do not have to worry about spams, negative feedbacks etc.
So, with a small investment, you would be able to reach out to thousands of coffee lovers that are waiting to know more about your products.
You would be able to:
-introduce your products to huge population of coffee lovers
-opportunity go viral (move beyond our business page) and reach out to other coffee drinkers
-better your credential with a well known coffee community page
---
Contact us with the form below on how you can effectively market your products on our facebook.
Or, check out our other products other than promoting coffee on facebook.