Proctor Silex Coffee Maker is a Great Value Machine



Proctor silex coffee maker is the answer if you looking for a low-cost coffee maker that gives you the best value for your money.
The article would further expand on the details of why the Proctor Silex 43501 12 Cup Coffee Machine might be the one for you. And why this is one of the best low-cost coffee makers around today.
First of all, the Proctor Silex 43501 12 Cup Coffee Maker costs just $12.50. It's very affordable. Furthermore, this machine is brilliantly designed.
Its coffee pot can hold for up to 12 cups of delicious and aromatic coffee. Its 1000 watt power output allows for fast brewing. For a 12 cup coffee maker, it brews coffee reasonably fast.
---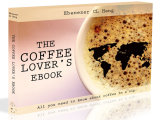 Love coffee? Here is some more "free stuff"! Learn more with this ebook (is free!)



---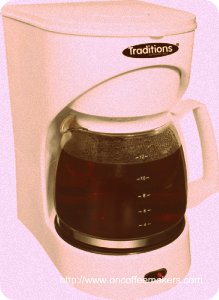 Its filter basket can be pulled out, allowing you to fill it up easily with coffee grinds. It also has a convenient pause-and-serve function, allowing you to pour a cup of coffee mid-brew.
It does not spill any coffee over the counter because it stops the brewing process once you lift the coffee pot. To keep the last cup as hot as the first one, the unit has a warming plate.
Conveniently, the coffee pot fits securely on the warming plate, which prevents it from slipping or toppling over. Finally, filling the water reservoir is mess-free, since the mouth of the water tank is wide.
Cleaning this proctor silex coffee maker is easy, too. Since the filter basket can be pulled out, disposing of used filters and ground coffee is easy and mess-free.
Both the filter basket and coffee pot could be placed in the dishwasher. There's no need to manually clean them, which is pretty convenient.
The Proctor Silex Coffee Maker does not come with any filters out of the box. Therefore, don't forget to purchase either a permanent filter or a bunch of disposable filters when you obtain this unit. The added expense for filters is not a big deal, considering the price of this coffee maker.
Overall, the Protector Silex 43501 12 Cup Coffee Maker outperforms any coffee maker in its price range, whether it's another low-cost electric coffee maker or a French press coffee maker.
It may not have the high tech frills of an expensive coffee maker, but you can't go wrong with this machine, especially if you're more inclined to use a low-cost coffee maker.
Its brilliant design, convenience, and ease of use combine to make this a great value machine. Therefore, if you're looking for a low-priced coffee maker that gives you the best value for your money, the Proctor Silex coffee maker 43501 is definitely up to the task.