Two personal coffee makers that are below $20



Personal coffee makers are the perfect partners for people who love to drink a cup of freshly brewed cup of coffee anytime and anywhere.
Unlike other industrial coffee makers such as your typical espresso coffee machine, personal coffee makers provide its users with the convenience of its compact size, therefore allowing them to be able to take the individual coffee maker practically anywhere they go. These coffee makers were intended for people with active lifestyles.
Two great examples of these personal coffee makers are the Black & Decker DCM18S Brew N' Go and West Bend 56204 Single Cup Personal Coffee Maker.
The Black & Decker DCM18S measures 9.75 x 7 x 6 inches and weighs less than 3 pounds making it small enough to fit in your kitchen corner or your office desk and very compact to take along when traveling.
---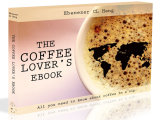 Love coffee? Here is some more "free stuff"! Learn more with this ebook (is free!)



---

It is made of highly durable black plastic and comes with its own stainless steel coffee mug. The stainless steel coffee mug has a plastic interior, a rubber handle for easy grip and a lid to keep coffee hot and to prevent spills while travelling. The travel mug is also tapered to fit most vehicle cup holders.
This black coffee maker brews 15 ounce coffee directly into your coffee mug, It comes with a reusable coffee filter for better convenience. No need to purchase any disposable filters when you are on the go.
Its auto shut-off feature allows you to enjoy great tasting coffee without the worry of over-brewing the coffee and it's also an added safety feature of the coffee maker.
Cleaning is a breeze since its mug, mug lid, filter and filter basket are all dishwasher safe. In addition, this Black & Decker coffee maker can also brew tea and make hot chocolate as well as instant snacks like soup and oatmeal.
The West Bend 56204 also shares some similar features with the Black & Decker Brew N' Go. Like the Black & Decker, this West Bend coffee maker features a permanent filter, automatic shut-off, dishwasher safe brew basket and can also heat up water for making tea, hot chocolate and instant snacks.
On the other hand, the West Bend 56204 is made of gleaming red plastic, so it's not really hard to miss this coffee machine. It measures 5 x 6 x 10 inches and weighs less than 3 pounds so it's slightly smaller and takes up less counter space than the Black & Decker coffee maker.
Its smaller size allows it to dispense 12 ounces of coffee directly into your coffee mug. Moreover, it also has an overfill feature so water drips out of the back if too much is put in.
Personal coffee makers such as these two may not have many of the features present in standard coffee makers and 12 volt coffee makers, though they are still able to brew a good cup of joe.
Both the Black & Decker Brew N' Go and the West Bend 56204 personal coffee makers retail at less than $20 and make a good investment if you simply want a freshly brewed cup of coffee wherever you are.