One cup coffeemaker that is below $20!



There are quite a number of different one cup coffeemakers on the market. Virtually all the retail stores will have a one cup coffee maker in their range.
It would, of course, include the pod coffeemakers that are designed to make one cup at a time.
Perhaps, the pod coffeemakers are what one thinks of first when one refers to one cup coffeemakers.
However, you are not going to get a pod coffee maker for less than twenty dollars. That is unless you purchase the Black and Decker DCM 18 Brew and Go coffeemaker.
---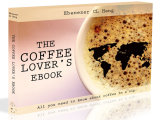 Love coffee? Here is some more "free stuff"! Learn more with this ebook (is free!)



---

This coffeemaker uses coffee grounds and brews your favourite coffee directly into a stainless steel mug. The great thing about stainless steel mugs is that they can bounce! Porcelain mugs do not bounce, they just break!
So having a stainless steel mug designed to fit into a one cup coffeemaker is quite a good idea.
But, this is not the type of coffeemaker you would want to consider for a family of coffee drinkers.
For a family of coffee drinker you require one of the larger grind and brew coffeemaker models which will allow for the making of a carafe of coffee at a time.
The one cup coffeemaker from Black and Decker is ideal for that one cup that is required without either having to go to the expense of a pod
coffee machine
or having to waste a carafe of coffee for the sake of one cup.
Most of the important components of this 1 cup coffeemaker are able to be placed into a dishwasher quite safely.
It is very important to make sure that components such as the filter, the filter basket as well as the stainless steel mug are absolutely clean a devoid of any form of remnant of a previous coffee brew.
If these components are clean you are guaranteed to be able to enjoy a good coffee experience without the influence of previous brews.
Given that the whole coffeemaker is small in size and relatively lightweight, it is a given that the 1 cup coffeemaker from Black and Decker is also highly mobile. You can take it anywhere anytime.
It just adds to the incredible value you get for less than twenty dollars.