Nescafe, You Have Got to Hand It to them



Nescafe, a brand of instant coffee made by Nestlé, is the world's largest coffee roasters and supplies various kinds of instant coffees throughout the world.
One of Nescafé's first popular instant coffees was first introduced in Switzerland in 1938. Since then, Nescafé's reach has spread far and wide, bringing its famous instant coffee blends to all parts of the globe.
Of all the instant coffee products of Nescafé, Nescafé Gold is its premier product.
Nescafe Gold is being served in various places and establishments, from grocery stores to vending machines in parks, universities, offices, malls, and train stations, and even in army mess halls.
---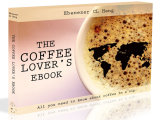 Love coffee? Here is some more "free stuff"! Learn more with this ebook (is free!)



---

Even if it isn't gourmet coffee, a lot of people still prefer it over buying and brewing coffee beans.
While it costs approximately $10 per 200 gram bottle, it is more expensive than other popular instant coffee brands, such as Maxwell Coffee House and Folger's, Nescafé Gold is still preferred by a lot of instant coffee drinkers due to its richer aroma, smoother taste, and stronger flavor.
And instant coffee drinkers prefer it over gourmet coffee since it is more affordable and easier to prepare, since it does not require the use of coffee makers and coffee grinders to enjoy a cup of coffee. Health advocates also prefer it due to its low caffeine and calorie content.
The success of Nescafé Gold can be attributed not just to its quality, but also to its clever marketing campaign in the 90's.
During that time, Nescafé Gold was being marketed to a social-climbing, middle-class audience.
The packaging comes in an attractive gold lid and label with a golden coffee bean that indicates the golden roasted coffee granules inside the bottle, compared to the brown roasted granules found in the standard Nescafé blend.
Today, Nescafe Gold can be found in just about any country and is enjoyed in millions of homes around the world.
Therefore, we've got to hand it to Nescafe. Despite the recent significant increase in the interest for gourmet coffee, Nescafé still remains as the largest coffee roaster in the world and still continues to bring affordable, yet high quality instant coffees to millions of people around the world, who want to enjoy good coffee without any fuss.
If you have developed a new-found love for coffee, why not start with Nescafé in your own home before you start dabbling in gourmet coffee?