What Type of Coffee Has The Least Amount of Calories in Cup of Coffee?



Coffee is a healthy drink, so would you count calories in cup of coffee? It may have been seen as an unhealthy drink before, but various scientific studies prove that coffee is, in fact, a healthy drink that has various health benefits.
However, if you have weight-related concerns, not all types of coffee are for you. This is due to the fact that different types of coffee have different amounts of calories. Therefore, what type of coffee has the least amount of
calories in cup of coffee
?
Surprisingly, you'd find the least amount of calories in a cup of black instant coffee.
In fact, in Singapore, the Singaporean Government is running a program that encourages everyone to consume healthy food.
---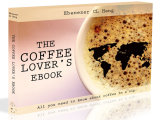 Love coffee? Here is some more "free stuff"! Learn more with this ebook (is free!)



---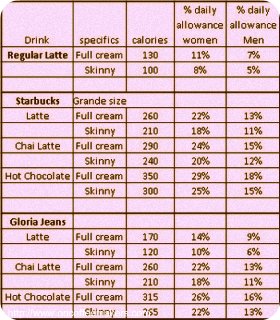 As a result, they are promoting Nestle Nescafe to everyone, due to the low calories count of its instant coffee. Now who would believe that instant coffee is the healthier choice than brewed coffee?
Nevertheless, there are only a few calories in cup coffee brewed. It just so happens that a cup of instant black coffee has fewer calories, with just 3 calories, while there are 4 calories in a cup of brewed coffee.
Do keep in mind that we are talking about black coffee, or coffee that has no additives in it.
The more additives are added to the coffee, the calorie content also rises due to the extra calories from the additives.
For instance, a cup of coffee with whole milk in it contains around 12 calories. Coffee with flavored non-dairy creamer contains about 35 calories.
Not all people drink instant coffee and don't necessarily brew their own coffee.
Some completely rely on coffee franchises, such as Starbucks, for their daily caffeine fix. So how many calories in cup of coffee that you order at Starbucks?
The calorie count is based on a beverage volume of 16 ounces.
• Brewed Coffee - 5
• Caffè Americano - 15
• Caffè Latte - 220
• Caffè Mocha (no whip) - 290
• Caffè Mocha (whip) - 360
• Cappucino - 140
• Peppermint White Chocolate Mocha (whip) - 560
• Caffe Vanilla Frappucino Blended Coffee (whip) - 430
• Hot Chocolate (no whip) – 330

Therefore, if you're watching your daily calorie intake, it's better if you take black instant coffee or brewed coffee instead of your favorite coffee that has additives in it since the more additives the coffee has, the more calories it would have.