What Is A Mypressi Twist?



Mypressi twist comes from a company known as Espressi.The Espressi Incorporated is a company that continuously keyed up to delivers genuine quality of coffee and extraordinary expediency to espresso connoisseurs everywhere.
The company believed that a perfect espresso should be an inexpensive treat that can be shared effortlessly to family and friends and should be accessible to all.
Actually, the idea of the company's very first product, the Twist, was visualized one early morning when Stephen O'Brien, the founder, started to pine for an espresso while on his honeymoon.
The Mypressi Twist was born when Stephen O'Brien lost in a tropical paradise with no access to an espresso machine.
---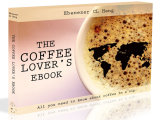 Love coffee? Here is some more "free stuff"! Learn more with this ebook (is free!)



---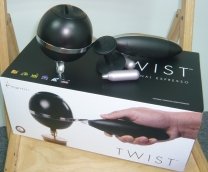 By then, he started contemplating the formation of new machine that could create a shot of espresso equal to that of any commercial or home machine, but be portable enough to carry anywhere.
Mypressi Twist is a state-of-the-art espresso maker that makes use of ground coffee or typical ESE pods and requires no compressing, pumping or pressing to create one tasty shot of espresso after another.
The espresso maker requires no external power because the Twist makes use of standard recyclable 8gm N20 cartridges which are accessible online or at any retailer.
With Myressi, you can always enjoy mouth-watering coffee and espresso-based drinks. In fact, the Specialty Coffee Association of America voted this espresso maker as the best new consumer product.
All it requires you to enjoy espresso from mypressi is to insert the pod or ground coffee, pour in hot water and pull the trigger.
Its patent-pending technology controls the cartridge to deliver the ideal amount of pressure needed to create mouth-watering shots of espresso repeatedly.
The Twist is also simple to clean. It doesn't require any cleaning tablets or complex cleaning methods.
In the end, the special asset of this espresso maker is that it is its mobility.
So, you if you are looking for an espresso maker that can travel with you, the Mypressi Twist has the best fit for your lifestyle and taste profile.
Singapore readers that want to try mypressi, would need to reserve one using the form below. We have worked with the distributors and have limited sets on offer to our readers.






---