This Mr Coffee espresso machine is cheap, but is it good?



By this title, you know that this mr coffee espresso machine that we are talking about is low in cost. The thing about buying cheap appliances is that you have to consider carefully the balance between price and quality.
Take the
Mr. Coffee espresso and cappuccino maker
; this appliance retails for about $ 30.00. Is it any good? It depends entirely on what you are comparing this Mr. Coffee espresso maker with.
It is not designed to be like the commercial espresso machines. It is one of many cheaper espresso makers. If you consider what you are paying for this Mr. Coffee and espresso machine, then it has a number of pleasant surprises.
From the outset it must be noted that the Mr Coffee espresso machine is not one of the automatic espresso machines on the market.
---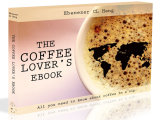 Love coffee? Here is some more "free stuff"! Learn more with this ebook (is free!)



---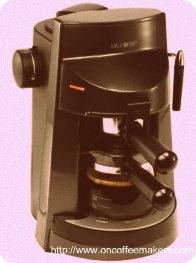 It is relatively small in size and experience shows that if you get to know it's idiosyncrasies you can make a good cup of espresso.
Unlike other espresso coffee machines the Mr Coffee espresso machine benefits from a reinterpretation of the operating instructions.
An example would be the fact that experience has shown that a good coffee can be brewed if you just attempt two servings of coffee in one session, in contrast to the four cups the instructions say you can drink.
The resultant quality of the coffee is simply better. In addition, as a cappuccino machine, the Mr. Coffee espresso machine performs relatively well, the frothing is quite well done.
Considering you have only paid $ 30.00 for this coffee maker it does not perform too badly. Owners of this appliance have commented on the fact that it is able to create high water temperatures. Therefore your espresso has a nice layer of cream on top.
Like the classic espresso machine the Mr. Coffee espresso machine uses coffee grounds to make its espresso. The secret with this coffee machine appears to be a need to pack the coffee grounds very firmly into the coffee grounds holder.
Even if one needs to tap the grounds out with gusto afterward the quality of the espresso produced will compensate for this more than adequately.
This Mr Coffee espresso machine is in all likelihood the ideal starter machine for a person moving into their own apartment for the first time.
They are able to offer their guests and a cup of espresso and have not plunged themselves into debt purchasing the coffee maker.