You would choose this Moccamaster because of its "holes."



The Technivorm Moccamaster CDK 10 Thermo is a drip filter coffee machine that has a number of features that that might give it the edge in the coffee machine market place.
On of the features that Technivorm have included into this particular model of their Moccamaster is the nine hole spray head located above the filter basket.
Many other drip filter coffee machines have either five or six spray holes located in the spray head above the filter basket. This coffeemaker from Technivorm has nine.
This would therefore mean that 80 percent more hot water will reach the coffee grounds in comparison to a five hole spray head. Does this make it better than other drip filter coffee makers?
---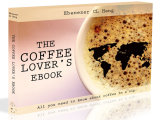 Love coffee? Here is some more "free stuff"! Learn more with this ebook (is free!)



---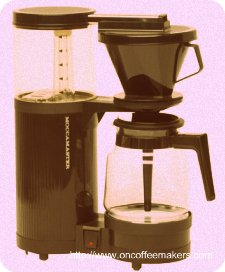 Based on the fact that the percolation of the coffee grounds is characterized by a greater distribution of hot water more evenly over the coffee grounds in the filter basket and that as a result the coffee brewed has had more input from the coffee grounds in the filter basket, the coffee brewer from Technovorm ultimately will make better use of the coffee grounds in the machine and the coffee will benefit from that in taste and aroma.
Added to this is the fact that the nine hole spray head allows for the more rapid movement of water through the brewing system which means that the brewing time is reduced to between five and six minutes.
This means the Moccamaster will make better coffee faster. The "Thermo" component of this coffee machine is the stainless steel thermo jug which comes as a standard feature with this particular model of the CDK 10.
The stainless steel thermal carafe fits in perfectly with the design concept of a coffee maker that is also pleasing to the eye. The CDK 10 has many other features that might tip the scales in favor of this coffee maker.
Generally speaking the brushed aluminum finish and the cylindrical design of the body of this technivorm give it a stylish look that will fit into any kitchen design concept.
The stainless steel thermo jug is elegant enough to double as a stylish coffee server in any design environment.
Ultimately, the ability of the Moccamaster to make good coffee will decide whether it is a good drip filter coffee machine or not.
A simple design adjustment within the spray head of this coffee maker is bound to allow for the brewing of good coffee which has a full bodied taste and aroma.