Melitta USA does not sell Electric Coffee Makers?



Surprised? But, melitta usa do not sell most melitta coffee makers that, we are familiar with.
In 1908, coffee was already being consumed for hundreds of years. A housewife by the name of Melitta Bentz had a revolutionary idea, which is to use paper to filter out unwanted residues when brewing coffee.
To test out her idea, she took a brass pot and punctured the bottom of it. Then, she lined the bottom with blotting paper, which she took from her son's notebook.
What flowed from the bottom of the brass pot, in the end, was perfectly filtered coffee, free from unwanted residue.
Realizing the significance of what she had just invented, Melitta Bentz registered it with the patent office in Berlin.
---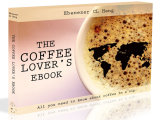 Love coffee? Here is some more "free stuff"! Learn more with this ebook (is free!)



---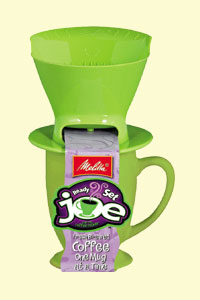 On July 8, 1908, she received the patent for her invention, the Filter Top Device lined with Filter Paper, and she was quickly transformed from a housewife to the founder of the Melitta Coffee Company.
Various developments have happened since Melitta Bentz's first coffee filter. For instance, in 1937, the shape of the coffee filter was changed.
The filter top was tapered at the bottom, increasing its surface and filtration area, thus improving coffee filtration and extraction.
Since then, Melitta has become a household name, and has found ways to keep up with improving technology to give the best coffee experience possible to its consumers.
Surprisingly, the duties of Melitta USA do not include selling electric coffee makers, but the non-electric ones, such as the Melitta Ready Set Joe, the 6 or 10 Cup Manual Coffee Maker, and the Porcelain 6 Cup Manual Coffee Maker. Aside from those Melitta non-electric coffee makers, Melitta USA also sells various coffee supplies, such as Melitta coffee filters and Melitta coffee pods for its single serve coffee maker, the Melitta One.
According to the official website of Melitta in USA, "Melitta USA is responsible for the sales and marketing of Melitta coffee filters, coffee, and non-electric coffee systems in the USA."
However, this doesn't mean that Melitta does not manufacture electric coffee makers. In fact, one Melitta electric coffee maker has already been mentioned, which is the Melitta One.
Other Melitta electric coffee makers include the 12-Cup White Fast Brew Digital, 5-Cup Black Coffee Maker, and the 12-Cup Black Digital.
All these and all the other Melitta products can be seen and bought from the Melitta Shop, which is conveniently accessible from the official website of Melitta USA.
For over 100 years, the dedication of Melitta to bring the best coffee experience has not waned, and it will continue to offer high quality coffee makers, gourmet coffee, and coffee filters for years to come.