Melitta pod are not big compared to Tassimo, but is has a following



Most would not have heard about melitta pod, but this is an established company. About 100 years ago a company by the name of Melitta was formed. Melitta will always be remembered in the history of coffee and the enjoyment of coffee as the company that pioneered the drip filter coffee system.
The brand name Melitta has become synonymous with filters. 20 to 30 years ago no decent household that serve good coffee was without a box of Melitta paper filters.
The paper filters with the distinctive tan color were recognizable everywhere. Since then a lot of changes have occurred in the coffee lover's world.
New companies have been formed and new products have been developed. One of the most revolutionary developments will undoubtedly be the coffee pod.
---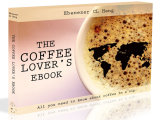 Love coffee? Here is some more "free stuff"! Learn more with this ebook (is free!)



---

This fully self contained single serve coffee cartridge has gripped the imagination of coffee lovers around the world. The market leaders today of those companies that have been able to adapt their business practices as well as their marketing strategies to these new realities.
Unfortunately it seems as if the Melitta pod is not the market leader that Melitta filters once were. There is no doubt that the quality of Melitta coffee remains unchanged.
However the Melitta coffee pods have not become the market leaders that Melitta hoped they would be. Another brand name has successfully challenged Melitta for its prime position.
The Tassimo product range is more popular than the Melitta one cup coffee makers. The Tassimo product range makes use of a Tassimo pod holder which is unique in design in that you can only use Tassimo pods in it.
Only time will tell whether this was a wise decision in the design process. The Melitta pod can be used in all other single serve coffee makers.
Conversely other brands of
coffee pod
can be used in the Melitta one cup machines. The advantage of the common design is that even if you do not own a Melitta machine you can still enjoy the coffee experience on offer through the use of a Melitta coffee pod.
It would be dangerous to underestimate the following that Melitta has as a brand. There are many consumers who prefer the Melitta pod to many of the other pods on offer.
Regretfully it is unlikely that Melitta will return to the premiere position as a brand in the coffee market that it once had.
Having said that, nothing is impossible. The marketing backlog which Melitta endures is substantial. This will not deter the faithful customers who support the Melitta products worldwide.