Melitta One and Melitta One Coffee Pods



Melitta one coffee pods is of course meant for Melitta One a single serve coffee maker. These Melitta Pods, are essentially prepackaged ground coffee or tea in its own filter.
These coffee pods make coffee preparation easier since it eliminates the need to grind and measure beans.
Furthermore, these coffee and tea pods come in various blends and flavors; therefore, you can literally make cups of different kinds of coffee and tea, with just a simple press of a button.
However, how does the Melitta One stack up to the other single serve coffee makers?
First of all, the Melitta One Coffee Pods Brewer is a very attractive machine. It comes in black, white, green, red, and orange. Furthermore, it's very compact.
---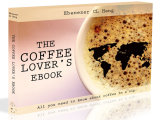 Love coffee? Here is some more "free stuff"! Learn more with this ebook (is free!)




You can take this with you to work, if you prefer, if you suddenly want to use it as an office coffee machine. At first glance, it looks like a true professional coffee machine, and it will definitely stand out on your countertop.
Second, the Melitta One Coffee Pods Brewer is very easy to use. It's an integrated coffee machine that allows you to brew both coffee and tea. There is no need for coffee filters.
There is no measuring and guesswork required. All you need are the Melitta coffee or tea pods. Just insert the pod of your choice into the unit, and you'll have a great cup of coffee or tea in less than a minute.
To prevent tea and coffee flavors from mixing, the Melitta One:One comes with two pod holders. The holder for tea has a shorter spout; therefore, you can fit a tall glass under it if you're making iced tea.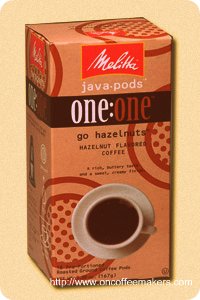 To use the Melitta One, it takes about 45 seconds for the machine to heat up. It lets you know that it's ready once its standard ready indicator lights up.
From there, insert the pod of your choice. Finally, you get to choose between a 5oz and an 8oz brew size. Therefore, if you want very strong coffee, select the 5oz brew setting.
therwise, just select the 8oz brew setting. And that's it. Less than a minute later, you have a great cup of coffee, waiting to be consumed.
Third, cleaning and maintenance is minimal. After each brew, just dispose of the used coffee or tea pod from the machine. The water tank is removable, which allows for easy access for easy filling.
The water tank needs to be refilled every three cups. Furthermore, there won't be any issues with leakages if you're using Melitta pods.
If you prefer to use other pods, however, using a pod adapter is recommended to accommodate the different pod sizes. Moreover, the pod adapter will keep a good seal to prevent any leaks from occurring.
The drawback with the Melitta One Coffee Pods Brewer is its inability to make use of espresso coffee pods. If you're a coffee enthusiast and you like to have crema and froth in your coffee, the Melitta One is not for you.
On the other hand, if you want to brew a very decent cup of coffee fast, this machine might just be for you. This coffee machine serves the need for a fast and reliable single serve coffee pod brewer that makes a very decent cup of coffee.
Ultimately, the Melitta One coffee pods brewer is a well-designed and very stylish single serve coffee maker that makes great cups of coffee and tea.
Not only is it very easy to use, but with the added variety of Melitta coffee and tea pods available, the Melitta One makes for a very enjoyable single serve coffee experience.