Melitta Mill and Brew



Melitta mill and brew is also known as grind and brew machine. And Grind and brew coffee makers exist to answer the need for a more convenient solution in making a fresh cup of coffee at home.
Owning a grind and brew coffee machine eliminates the need to procure two separate machines, a coffee maker and a coffee grinder.
Like other coffee maker companies, Melitta has also released its own grind and brew coffee maker, the MEMB1B, Melitta Mill and Brew Coffee Maker. This Melitta grind and brew coffee maker conveniently allows you to make a fresh cup of coffee with just one machine.
This Melitta coffee machine is fully programmable. In other words, you can set the time you want it to grind and brew coffee up to 24 hours beforehand.
---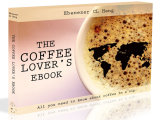 Love coffee? Here is some more "free stuff"! Learn more with this ebook (is free!)



---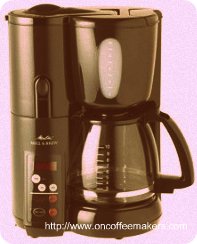 For instance, if you want to wake up to a fresh pot of coffee, just leave the coffee beans in the grinder at night and program the coffee maker to grind and brew the beans in the morning. Expect to wake up to a very fresh pot of brewed coffee the following morning.
The grinder of the Melitta Mill and Brew has seven settings, from coarse to fine. Surprisingly, the grinder is very quiet as compared to other grind and brew machines.
The Melitta Mill and Brew coffee maker can brew up to 10 cups of coffee. Its water tank has a water level indicator that lets you know if it has enough water to brew 10 cups. Conveniently, the unit has its own stainless steel permanent filter, which eliminates the need for disposable filters.
If you want to pour a cup during the brewing process, you can remove the glass carafe from the warming plate as it is filling up with brewed coffee.
Once you remove the carafe from the unit, the flow of coffee stops, allowing you to pour a cup mid-brew without making a mess all over the counter.
Once machine has finished brewing, it conveniently shuts off automatically after one hour. Before it shuts off, the warming plate keeps the freshly brewed coffee at the optimal serving temperature.
The Melitta Mill and Brew is one of the more popular and highly rated grind and brew coffee makers in the market today mainly due to the fact that it's so convenient, easy to use, and very efficient.
No coffee grounds all over the counter, no mess during the transfer of ground coffee beans to the filter basket, and no spills during the brewing process.
If you're looking for a good 10 cup grind and brew machine, the Melitta MEMB1B Mill and Brew is the machine for you.