This Manual Drip Coffee Cone has it all!



Using a manual drip coffee cone or coffee maker is one of the simplest and most efficient ways to brew a great cup of coffee. This is why manual drip coffee makers still populate the market, even after the advent of electric coffee makers.
Furthermore, manual drip coffee makers cost much less than their electric counterparts. That's why there are a lot of coffee lovers who use manual drip coffee makers in their own homes, such as the French Press.
Whenever we spend a significant amount of time outdoors, such as when we're on a camping trip, we find ourselves wishing that we can take some small parts of the civilized world with us, such as a hot cup of brewed coffee.
Manual drip coffee makers exist just for that reason. As long as you have a means of heating water and have a supply of ground coffee beans, you can enjoy a hot and enjoyable cup of brewed coffee by taking a portable manual drip coffee maker with you.
---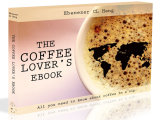 Love coffee? Here is some more "free stuff"! Learn more with this ebook (is free!)



---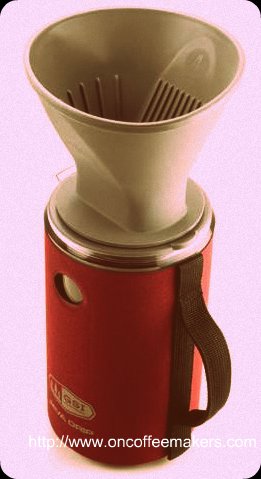 This article will focus on one particular kind of manual drip coffee maker, the GSI java drip 50oz manual drip coffee cone.
First of all, being a manual drip coffee maker, it does not use electricity; therefore, it can be brought and used anywhere as long as you have a means of heating water and you have a supply of ground coffee.
It basically has two parts: the 50oz double wall thermal carafe, which can also be used as a travel mug, and the cone-shaped filter basket. The coffee cone collapses into the carafe, making it less cumbersome during storage and transport.
Furthermore, it comes with a reusable cloth coffee filter, which eliminates the need to stock up on disposable paper filters. Finally, the carafe comes with a nice insulated EVA sleeve that can be removed for cleaning.
Brewing coffee with this manual drip coffee cone is easy. Attach the filter basket on top of the thermal carafe. Place the cloth filter inside the filter basket, and then fill it up with coffee grounds. Slowly pour boiling water on top of the coffee grounds.
Let the water and coffee grounds mix, when the water level in the filter basket subsides, add more water. Keep repeating this process until you have the sufficient amount of coffee inside the carafe. To drink, simply remove the filter basket. The thermal carafe ensures that the coffee stays hot for a long time. Therefore, you can take your time enjoying 50oz of great coffee.
If you're looking for a low-cost and portable coffee maker that you can use anywhere, whether at home or outdoors, give the GSI java drip 50oz manual drip coffee cone a whirl.